Theresa May rolled out her dance moves again and launched a plastic ball by kicking it as her Africa trade mission drew to a close.
The Prime Minister was in high spirits during a visit to the United Nations offices in Nairobi, Kenya, to talk plastics and meet scouts.
It follows a similarly energetic display from the PM, dubbed the "Maybot" by some, at a school in South Africa at the start of her trip.
Mrs May jokingly played down her chances of appearing on Strictly Come Dancing after the initial outbreak of dancefloor diplomacy in Cape Town.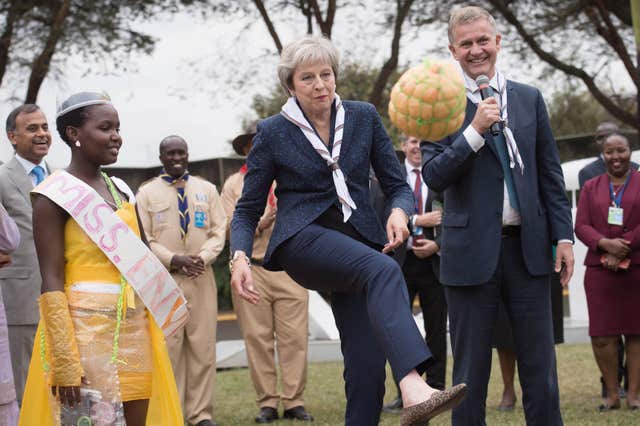 The PM smiled and then bowled a ball at nine plastic bottles, achieving a strike.
"That's better than I normally do," she said.