The husband of imprisoned Nazanin Zaghari-Ratcliffe has revealed her anguish at being returned to an Iranian jail.
Richard Ratcliffe was speaking as Middle East minister Alistair Burt held talks with Iranian deputy foreign affairs minister Abbas Araghchi in Tehran about the situation.
Mrs Zaghari-Ratcliffe was sentenced to five years' imprisonment for spying in 2016, but maintains her innocence, saying she was on holiday to introduce her daughter to her family in Iran.
In an open letter to Iran's foreign minister Javad Zarif, Mr Ratcliffe said his wife was deeply upset at being forced back to prison after a three-day release, which he branded a "cruel game".
Foreign Secretary Jeremy Hunt has promised to heighten efforts aimed at securing the British-Iranian's release after she passed out during a panic attack and had to be taken to a prison clinic earlier this week.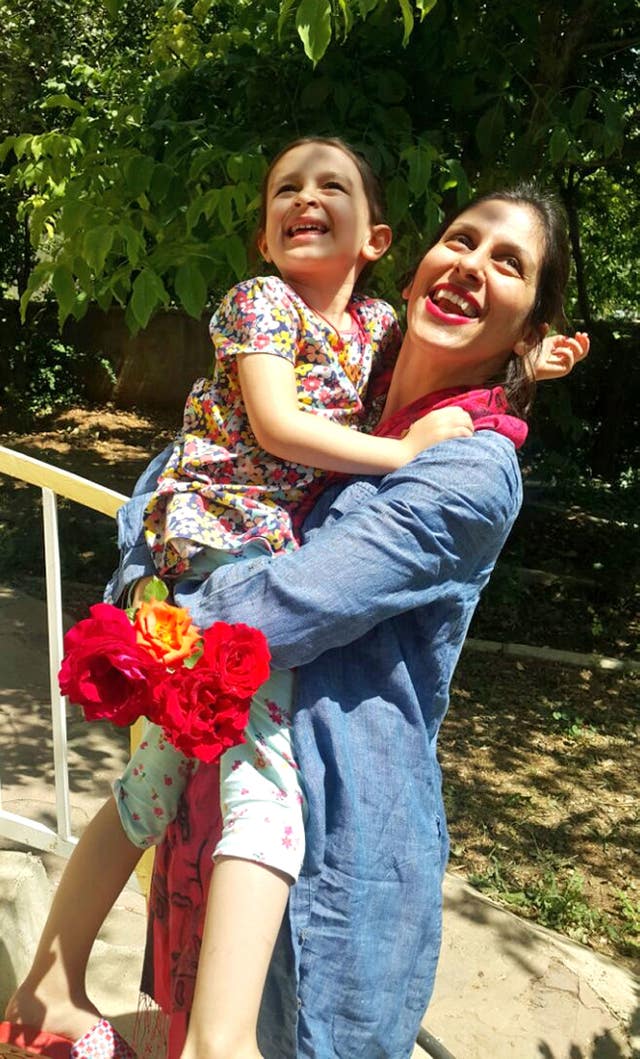 The letter from Mr Ratcliffe stated: "As Nazanin was being released, her interrogator called her father to privately warn him that the British Embassy should not visit her, if she wanted to stay safe.
"Each day he called to note they were monitoring her movements, and check her father was following her to make sure she did not suffer an accident on the street. Those calls cast a shadow over her release, as they were meant to.
"Nazanin called me on Tuesday – one of our toughest conversations.
"She wished she had never been released. She said she felt like one of the radical Islamists' captives – as though she had been paraded on the balcony then hidden back away.
"After that call, Nazanin collapsed, the result of two panic attacks. She still has numbness in her legs. She was taken by ambulance to the Evin hospital."
Mr Ratcliffe called on Mr Zarif to meet him next week at a UN summit in New York to discuss his wife's case.
Mr Ratcliffe told the Press Association on Saturday: "Nazanin phoned her family in Iran today and they said she was better, but she sounded quite low still.
"I'm hoping to speak to her tomorrow.
"The family met with minister Burt. I think he was quite emotional, but didn't reveal what he said to the deputy foreign minister."
Mr Burt is using his visit to discuss the cases of British dual-nationals detained in Iran as well as holding talks on the Iran nuclear deal and the conflicts in Syria and Yemen.
Speaking ahead of the visit, Mr Burt said: "I will also use the opportunity of my visit to push for the resolution we all want to see in the cases of the British dual-nationals detained in Iran."
Mr Burt has stated the talks marked a "crucial moment in Iran's relationship with the UK" around the nuclear deal.
His visit is the first by a UK minister to Tehran since the United States withdrew from the Iran nuclear deal in May.