The Specials singer Neville Staple has spoken of the "heartbreaking loss" of his grandson who was stabbed to death aged 21.
Fidel, son of Mr Staple's daughter Melanie, was rushed to hospital in a life-threatening condition after being stabbed in Coventry in the early hours of Saturday.
He was found at the rear of Club M in Croft Road and later died in hospital, West Midlands Police said. A man has been arrested.
"We want to thank the hospital staff & surgeons at UHCW University Hospitals Coventry and Warwickshire, who battled all day to try & save him.
"My beautiful daughter Melanie & wife Christine Sugary, all the family and myself are still shocked by this tragedy, but would like to thank you all for the kindness & messages we have received."
Another man, aged 23, was found with stab injuries on Queen Victoria Road and remains in hospital.
Mr Staple, who is kicking off a UK tour with his Neville Staple Band this weekend, said he would be dedicating Sunday's Godiva Festival performance in Coventry to his grandson.
He has also called for an end to stabbings and knife crime.
Mr Staple, speaking on his band's Facebook page, said: "Thank you for your messages of support during our personal tragedy.
"My wife Christine and I have decided that our shows this week, in Coventry and Brighton, will go on and will be dedicated to our grandson Fidel and daughter Melanie (who asked that we still perform).
"We have the best fans in the world (through the Neville Staple Band, the Specials, Fun Boy Three & Sugary Staple), so we ask that you help us turn our pain into a message.
"Let's show the young people that this knife trend has to stop! It has to STOP!!"
Detective Inspector Harry Harrison, from the homicide unit, said: "Sadly another young man has lost his life in a knife attack.
"Our thoughts are with his family at this dreadful time.
"We are aware that numerous people who were at the club at the time could have witnessed what happened and I would urge them to contact us with any information no matter how insignificant it may seem."
Anyone with information is asked to call police on 101 or Crimestoppers anonymously on 0800 555111.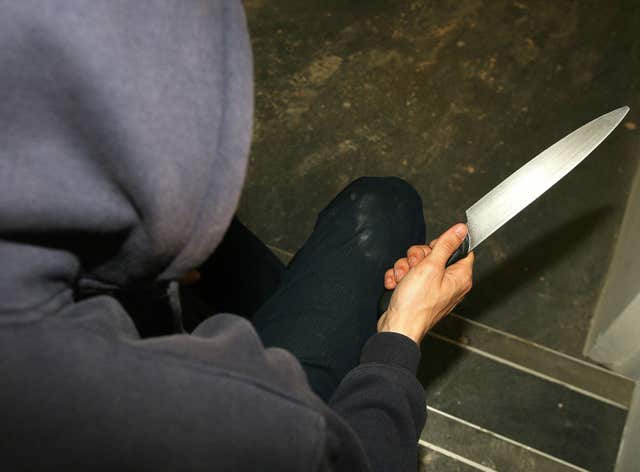 There were 2,850 serious crimes recorded involving blades in the period, up from 2,394 the year previously – an increase of 19%.