Chris Evans has announced he is quitting his Radio 2 breakfast show and leaving the station.
The 52-year-old, the second-highest earner at the BBC according to its annual figures, became emotional as he announced the news to his listeners.
He will broadcast his last show in December, 13 years after presenting his first programme for the station.
Evans, who is expecting twins with wife Natasha, said: "Some of us are mountain climbers and, if you get to the top of your favourite mountain, you become a mountain observer, so I've got to keep climbing.
"I'm going to go and go again and I'm going to start up on a brand new adventure."
He added: "It's been brilliant. It will continue to be brilliant."
Earlier, he warned listeners there would be an announcement, saying: "I just want you to know that I love you to death. We all love you to death."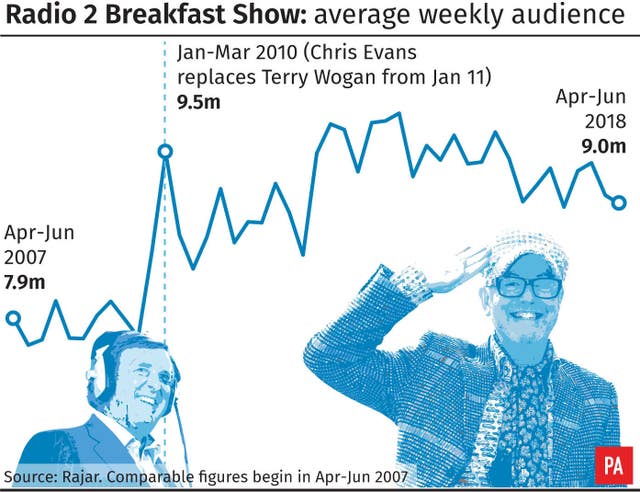 The couple already have a son called Eli.
BBC figures published earlier in the summer revealed that the broadcaster and former Top Gear host is earning between £1.6 million and £1,669,999 for his Radio 2 Breakfast show.
He was the second-highest earner on the BBC list, one place below Match Of The Day host Gary Lineker.
Evans first joined Radio 2 in September 2005 as presenter of the Saturday afternoon show.
He moved to the drivetime slot in 2006.
The broadcaster was named Sony Music Radio Personality of the Year in 2006, 2007 and 2009.
Evans took over from Sir Terry Wogan as the host of the Radio 2 Breakfast Show in January 2010.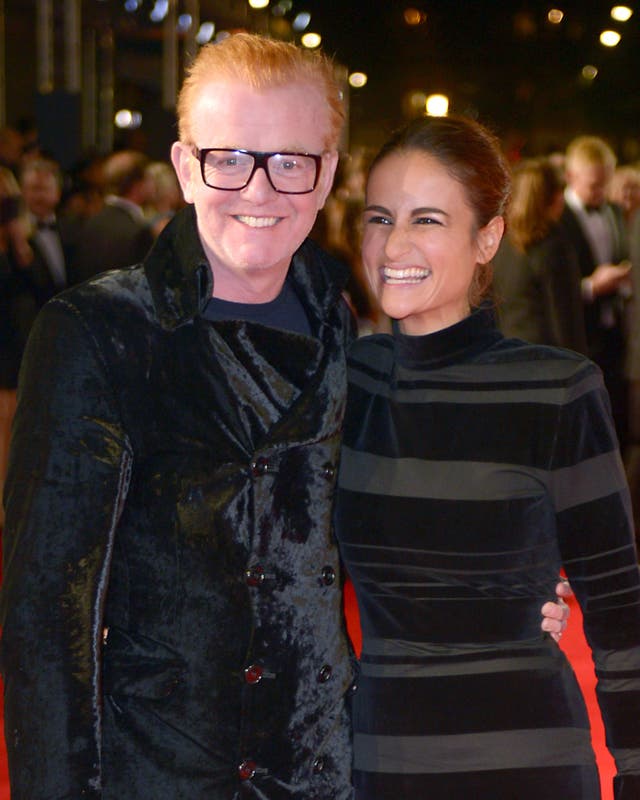 The programme currently has a weekly audience of more than nine million, making it the UK's most listened-to radio programme.
Evans previously hosted the Radio 1 Breakfast show, Virgin Radio and presented TV shows TFI Friday and Don't Forget Your Toothbrush.