Momentum, the Jeremy Corbyn-supporting campaign group, has demanded a new system for selecting parliamentary candidates in the Labour Party.
The organisation says it will back changes at this month's party conference to bring in an "open, inclusive" process in order to create "a new generation of MPs".
The move is likely to heighten fears expressed by a number of anti-Corbyn MPs that they face being "purged" in re-selection battles.
It comes as Mr Corbyn faces pressure from a bitter row over anti-Semitism and Labour's position on Brexit.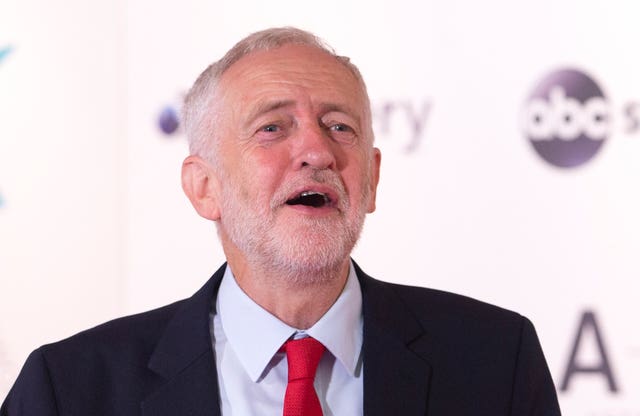 The group said it wanted a more transparent system in order to end the "divisive practice of forcing activists to campaign against sitting MPs".
A statement from the campaign group said: "Recognising the groundswell of support from ordinary Labour members, Momentum would like to affirm its commitment to the creation of a more open, inclusive selection process which would open the door to a new generation of Labour MPs.
"Labour has to nurture the talent of its half a million members and we cannot let an outdated rulebook hold back a new generation of MPs.
"Labour's selection procedure should be democratic, give a fair chance to all candidates and encourage positive campaigning. This means ending the divisive practice of forcing activists to campaign against sitting MPs and replacing it with a process that is open from the start."
Momentum said opening up the selection process would create a "more level playing field" between candidates.
The group said: "Labour MPs need to stay close to their communities, in tune with their needs and understand that the deep, collective knowledge of our half a million members – who live and work in every kind of community across Britain – is an invaluable resource which must be utilised.
"Opening up the selection process and bringing MPs closer to their members is the only way to make this happen."
Momentum's call for change to the selection process comes ahead of Labour's party conference later this month.
It emerged last week that campaigners calling for a second referendum will seek to challenge Mr Corbyn's Brexit policy by attempting to secure a motion on the issue.
According to a leaked memo, People's Vote wants MPs and activists to submit a motion calling for a referendum on the final deal the Government reaches with the EU before Britain leaves in March.
Momentum has not yet taken a position on Brexit motions.
Before then Mr Corbyn faces pressure to address the crisis over accusations of anti-Semitism in the Labour party that has seen him heavily criticised by Jewish community figures.
Ahead of a crunch meeting of the ruling National Executive Committee on Tuesday, leading MPs have insisted the party must finally adopt the definition of anti-Semitism set out by the International Holocaust Remembrance Alliance (IHRA) in full.
The calls came after the issue continued to rock the party with former minister Dame Margaret Hodge standing by her claim that Mr Corbyn was an "anti-Semitic racist".
Dame Margaret said she believed her view was confirmed by reports in the media in recent weeks after a video emerged of Mr Corbyn stating that British Zionists "don't understand English irony" at a conference in 2013.
Former PM Gordon Brown also insisted the IHRA definition must be adopted.