If Labour adopts an international definition of anti-Semitism it could be the "start of the journey" to rebuilding trust with the Jewish community, deputy leader Tom Watson said.
His comments came as Labour's ruling National Executive Committee (NEC) considered how to defuse the row over anti-Semitism which has simmered for months.
In an indication that the situation could escalate even further, Scotland Yard was reviewing a leaked file of anti-Semitism complaints within Labour.
Critics have claimed that the wording of the examples could prevent criticism of the Israeli government's actions against Palestinians, but senior Labour figures have urged the body to adopt the full definition in order to help draw a line under an issue which has dogged Jeremy Corbyn's leadership.
Mr Watson said: "I hope we can adopt the IHRA definition today, I hope that is the start of the journey in rebuilding trust with the Jewish community."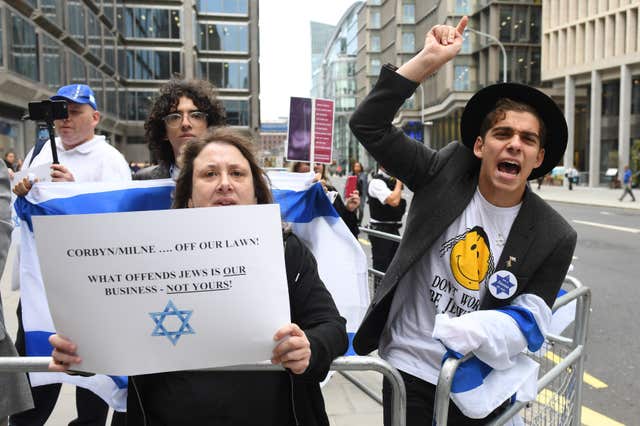 Mr Willsman was re-elected to Labour's National Executive Committee on Monday despite losing the support of the influential Momentum group after it emerged he had blamed Jewish "Trump fanatics" for the anti-Semitism row.
Opponents shouted "shame on you" as Mr Willsman arrived, and police were in attendance outside the office block housing Labour's HQ to keep rival groups of protesters apart.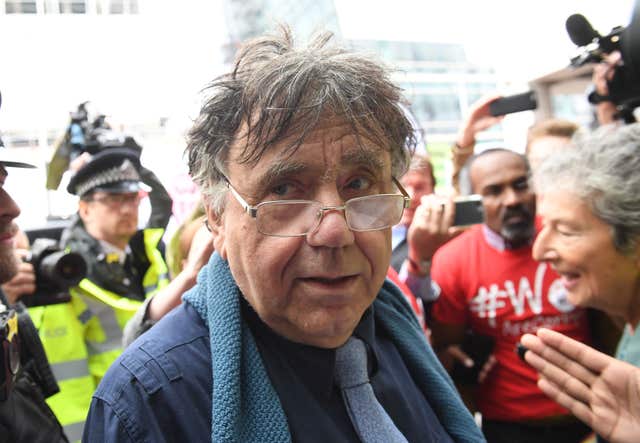 He said the IHRA examples were flawed and the NEC should add a provision to protect free speech.
"What's important is that they add a rider at the end to ensure freedom of speech is preserved and protected because (Benjamin) Netanyahu's apartheid regime is inflicting terrible hardships on the Palestinian people," he said.
The meeting came as a leaked internal Labour dossier obtained by LBC detailed 45 cases of alleged anti-Semitism.
Among the cases were messages posted by party members on social media, including one which read: "We shall rid the Jews who are a cancer on us all."
Another involved a reference to "a Zionist Extremist MP … who hates civilised people, about to get a good kicking".
Speaking during a call-in on LBC on Tuesday, Metropolitan Police Commissioner Cressida Dick said: "Hate crime is something we take very, very seriously.
"If somebody makes an allegation to us which contains something like that, absolutely we will take it seriously, we will scope it, we will see whether a crime has taken place."
A listener said he would make a formal report of hate crime to the Met.
Ms Dick continued: "I, of course, will pass this to my experts to deal with but the law is quite complicated, the bar is actually quite high."
The broadcaster passed the leaked material to former senior police officer Mak Chishty, who said that 17 instances should have been reported to the police for investigation, and another four were potential race hate crimes.