Primark bosses have confirmed that staff at its Belfast store will be paid until the end of next week following a severe fire that destroyed the famous building.
Flames and thick black smoke engulfed the five-storey historic Bank Buildings in the city centre last week.
More than 100 firefighters battled the major blaze for more than three days as it ripped through the building on Castle Street.
A spokeswoman from Primark said on Tuesday its management team in Belfast was continuing to work closely with colleagues to ensure they were being supported.
"We can confirm that the team were paid this week and will be paid again next week," the spokeswoman said.
Primark customers and staff were evacuated from the building last week after smoke could be seen billowing from the roof.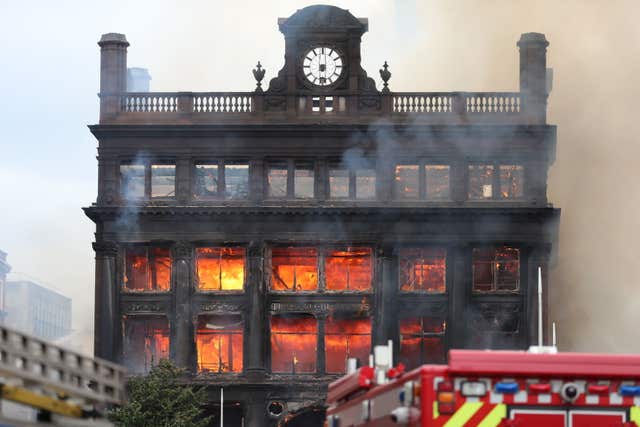 The historic clock at the top of the building was engulfed in flames before the fire spread from the roof to the floor below.
Parts of the roof then collapsed as thick black smoke and fire ripped through the rest of the flagship store.
The building has survived bombs and fires throughout its long history in the city.
It was undergoing a £30 million refurbishment and there was a recent recruitment announcement that the company was seeking to hire 100 additional staff.
A senior fire officer described it as one of the biggest blazes they had battled in a number of years, but no-one was injured.
In its statement, Primark reiterated its ongoing commitment to the city of Belfast.
The company said it hoped to be "up and trading in the city as soon as possible" and that it was currently "exploring a number of options".