Residents and business owners in Salisbury have said they are ready to move on and put the Novichok attacks behind them.
Undaunted by the two waves of poisonings, shoppers, tourists and visitors are returning to the cathedral city – giving it a feeling of near normality again with almost all of the police cordons now having been lifted.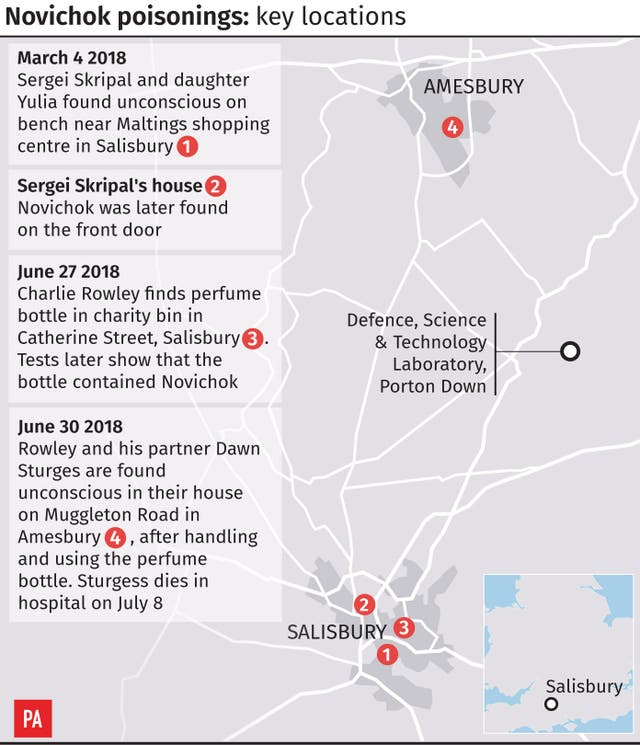 "It's a bit of a concern, some people have been worried and not come into town but it doesn't bother me, I just tell my granddaughter not to touch things on the pavement and she knows not to touch
the railings because of the poison."
Friend Clare Kirkup, 63, who works in admin at Salisbury District Hospital, added: "It's quite vibrant now, they're doing a lot to promote the city so hopefully it's getting back to normal."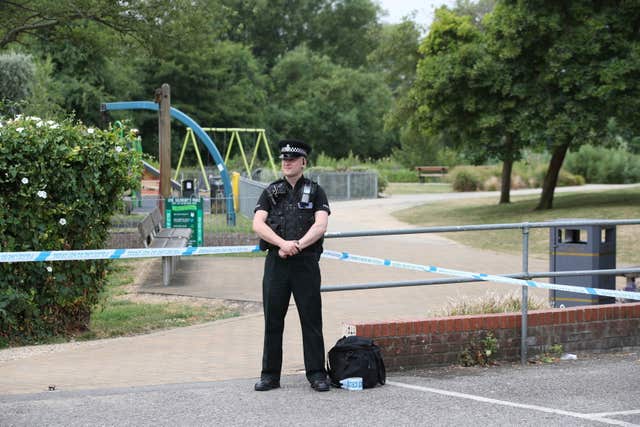 She said: "I just want it to be over, especially as this is what Salisbury is known for – but it's not as exciting or terrifying as people think it is, we just all want to get on with it.
"People keep asking are we scared, are we worried, none of us are, we are just exasperated. I am sorry for everyone involved, Dawn Sturgess used to visit the shop and buy her incense here, but we just
want this to all be over now."
The feeling of moving on was backed by Charlie Harris-Knight, area manager of neighbouring shop Crystals.
She said: "The longer it goes on and is still in people's minds, the more worried people will be, I think it's time to let it go now.
"Some days it has been very quiet and I am still getting people phoning to see if we are open, it has impacted our business, we have lost trade but I feel like it is changing, we need to stay positive."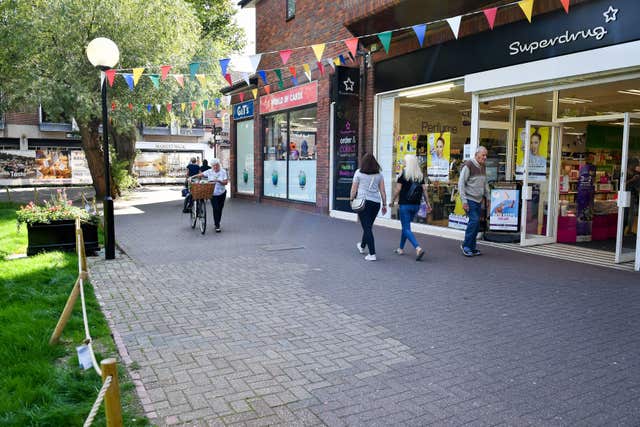 He said: "We have known for quite a while that there could still be materials in Salisbury, but we have got our heads around it and get on with it, being local people we have to – life has to carry on."
Matthew Dean, Conservative leader of Salisbury City Council, said that the removal of all the police cordons in the city except for the Skripals' house and the Zizzi restaurant, which is expected to
be handed back soon, was a positive step.
He said: "Local people have been very resilient and stoical while there has been a huge military and police presence with people in Hazmat suits.
"There has been economic displacement, but people have really come together and people have been very supportive in what has really been a period of adversity for Salisbury."
Wiltshire Police Chief Constable Kier Pritchard said: "I wish to reassure the public of Salisbury and Amesbury that we, alongside our partners, will continue to work together closely to manage the impact
of this incident on our communities and to help Salisbury and Amesbury return back to normal.
"We remain very grateful for the support of the public throughout what has been the most challenging of times."