The UK Government is investing £80 million in the development of technology that could help in search and rescue missions, hostage situations and aid firefighters in saving more lives.
The cash will be used to fund quantum imaging technology research at institutions across the country, including Strathclyde and Glasgow universities, over a five-year period, the Chancellor said.
Philip Hammond said it would allow the UK to "remain at the forefront of this exciting technological revolution".
Quantum imaging technology could be used to provide high-quality X-ray images, helping emergency services get a more accurate live image before embarking on rescue attempts.
It could also be used to see through snow storms, around corners and map hidden underground hazards.
Speaking during a visit to the University of Strathclyde in Glasgow, Mr Hammond said: "The UK is a world leader in quantum technologies, but others are investing hard to catch up with us.
"The £80 million in new funding that I have announced today will ensure that we remain at the forefront of this exciting technological revolution.
"Technological leadership boosts our economy and our productivity, meaning higher growth and higher wages."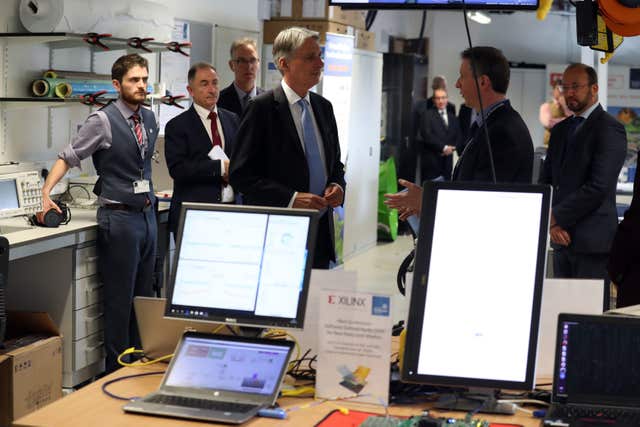 "Subject to approvals, the funding will give certainty to leading researchers and students, and help attract more investment and jobs to the local area."
The Chancellor also announced at least £25 million will be made available to develop next generation (5G) mobile technology in specific sectors of the economy, with firms able to bid for funding.