A cockapoo called Corbyn named after the Labour leader has topped a public poll.
Jeremy Corbyn finds the name "highly amusing" and has even spoken to his canine namesake via a video call, the dog's owner and shadow employment minister Mike Amesbury said.
Mr Amesbury's son insisted the cocker spaniel/poodle cross be named after Mr Corbyn following the 2017 election.
Corbyn has a "wonderful temperament", is "brilliant with people" and is "very, very loving", he added.
The event aims to raise awareness of issues around canine welfare, in particular the negative impact fireworks can have on the animals.
The winners of the main category, which was judged by representatives from the two organisations, were border collies Boomer and Corona, owned by Nottingham North Labour MP Alex Norris.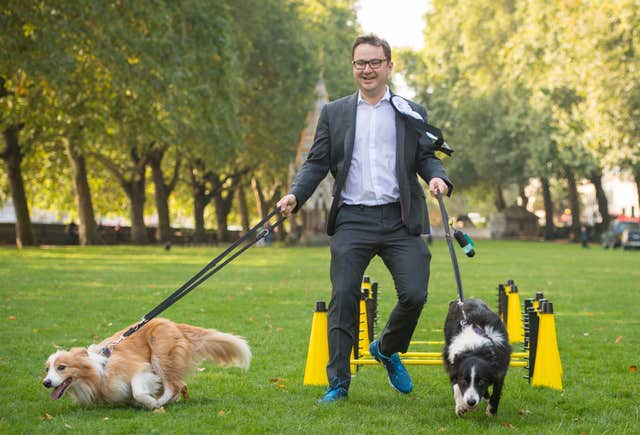 Conservative MP for Sutton Coldfield Andrew Mitchell's Welsh springer spaniel, called Scarlet Whosabootiful Mitchell, took home the prize for second place and Dogs Trust rescue dachshund Gooseberry, handled by Chesham and Amersham Tory MP Cheryl Gillan, came third.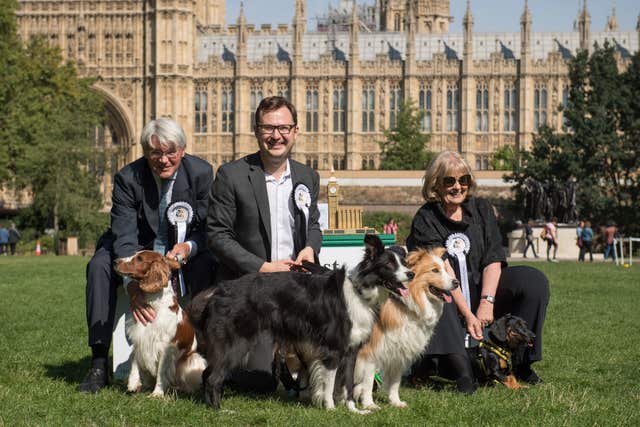 Conservative MP for Tewkesbury Laurence Robertson, whose dog Tiger featured in the competition, said: "Animals add so much to the world and so much to people's lives.
"Anything is a welcome break from Brexit, this in particular."