Calls have been made for mesh implants to be immediately banned after they were linked to the death of a pensioner.
The Scotsman reports that Eileen Baxter, 75, died on August 27 after being admitted to the Royal Infirmary of Edinburgh the previous week with internal bleeding, sickness and diarrhoea.
Multiple organ failure was said to have led to her death, with sacrocolopexy mesh repair – an implant to fix a pelvic organ prolapse – shown as an underlying cause, according to the newspaper.
Her son Mark Baxter told the BBC's Victoria Derbyshire programme he was "very angry" at what his mother had been through before her death.
The 52-year-old added: "Mum had said she would love to do something about this if this mesh implant caused all the problems.
"Mum was so poor and we were just interested in mum getting better.
"Sadly it never turned out that way.
"I would love to ask them (medical professionals) did they know the implications – did they know exactly what this was going to do?
"I know they were thinking that this was going to be okay, but the implications are massive – mum's not here.
"I would love to ask why this happened, could they have put a stop to this?
He added: "We are just so devastated this has happened."
"Mum was the life and soul of the party, but after this mesh implant it was just a slow decline in her health.
"They don't seem to care, the NHS."
Mr Baxter told the newspaper the mother-of-two and great-grandmother, from Loanhead in Midlothian, had mesh surgery five years ago.
The Scotsman reports it caused chronic pelvic inflammation and possible sepsis leading to anterior rectal perforation and multiple organ failure, which led to her death.
Scottish Labour said it is believed this is the first time a mesh implant has been officially listed as a cause of death in Scotland.
Neil Findlay MSP said: "The news that a repair to a mesh implant carried out by NHS Scotland was a contributing factor in the death of Eileen Baxter will deeply distress not only her family but the many hundreds of women in Scotland who underwent this procedure.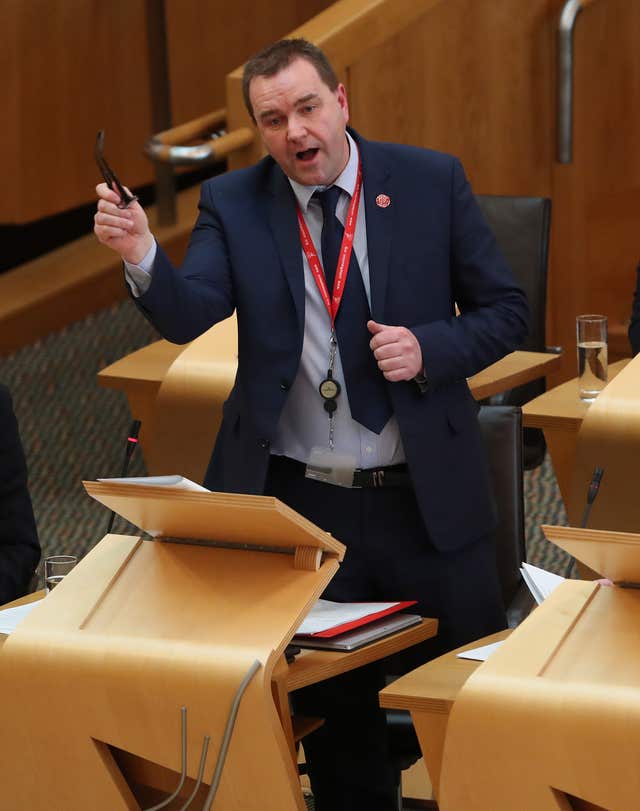 "This news leaves absolutely no doubt that the minister must also now immediately ban mesh implants from NHS Scotland.
"Many women who have undergone this procedure say they have experienced infections, bleeding and even paralysis.
"Mesh implants should be consigned to the history books and those manufacturers who potentially broke the law should be prosecuted."
Dr Tracey Gillies, medical director at NHS Lothian, said: "We are unable to discuss individual care without consent. If patients or relatives have concerns surrounding care or treatment, we would urge them to get in touch with us and contact our patient experience team."
A Scottish Government spokesman said: "Our condolences go to the family and friends of Eileen Baxter.
"The Scottish Government does not hold information on individual patients or their treatment, but we will give any information supplied to us on Ms Baxter's case very careful consideration."