The head of GCHQ has warned that Russia poses an "active" threat in the first public remarks by a UK spy chief after two men were dramatically accused of carrying out the Salisbury nerve agent attack.
In a speech in Washington, Jeremy Fleming called on the international community to reject the Kremlin's "brazen determination to undermine the international rules-based order".
On Wednesday, two Russian nationals, said to be members of Russia's military intelligence service the GRU, were identified as suspects by police investigating the poisoning of former spy Sergei Skripal in March.
Mr Fleming said the intelligence community had supported police in a "painstaking" and "highly complex" investigation into what happened.
He said: "We have ascertained exactly who was responsible and the methods they used.
"As you would expect, teams from across GCHQ have worked tirelessly with partners at home and abroad to ensure that our world-class intelligence has informed that investigation.
"Yesterday two GRU operatives were named and arrest warrants issued.
"The threat from Russia is real. It's active.
"And it will be countered by a strong international partnership of allies. Able to deploy the full range of tools from across our national security apparatus. And ready to reject the Kremlin's brazen determination to undermine the international rules-based order."
It is the latest rebuke aimed at Moscow by a British spy chief since the Salisbury attack.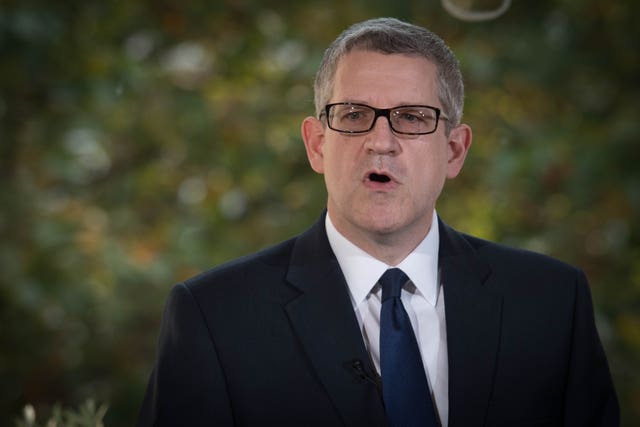 Moscow has repeatedly denied involvement in the poisoning.
In other remarks, Mr Fleming, the Director of GCHQ, said encryption "enables us all to live safer online lives".
But he warned: "Its ubiquity brings anonymity to terrorists, paedophiles and cybercrime gangs who law enforcement and intelligence agencies are trying to stop. And it's getting worse."
It goes without saying that there has to be close co-operation with technology companies, he said.
"We are confident solutions exist," Mr Fleming continued. "And where they do, proportionality, as in everything else we do, is key.
"They should be limited in scope and scalability, supported by modern legislation and with strong oversight to maintain public confidence."
He also said the signals intelligence partnership between the UK and America was "one of the jewels in the crown of the 'Special Relationship'".