Police have arrested a teenager on suspicion of murder after a 62-year-old woman was stabbed.
Officers were called to an address on Sea Road in Sunderland at around 10.40pm on Wednesday, and found the woman seriously injured.
A Northumbria Police spokesman said: "She was taken to hospital, but sadly died from her injuries."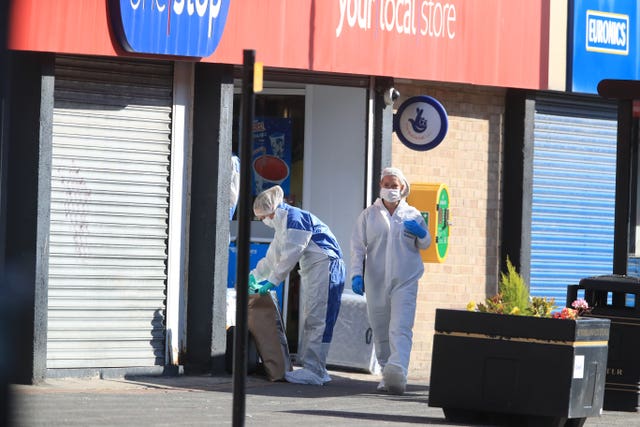 "This is believed to be an isolated incident, and there is not thought to be any wider threat to the public."
The force said there will be an increased police presence in the area to reassure the community.
Sea Road was closed in both directions from the junction with Mere Knolls Road to the junction with Marshall Street and the public was advised to avoid the area.
Forensic officers in white suits centred their inquiries on a One Stop convenience store.
The store is at the centre of a 300m long cordoned-off street of shops in Fulwell. Police have also cordoned off side streets around the scene.
A team of police search specialists in plastic gloves and blue boilers suits were brought to the crime scene in a van. The convenience store was shuttered but a sign said it was normally open from 6am to 11pm.
Officers have asked anyone who was in the area at the time of the incident, or who thinks they saw anything suspicious, to call 101 or Crimestoppers anonymously on 0800 555 111.