The National Trust will use a £100 million loan to improve its cafes, car parks, shops and toilets without cutting spending on conservation work, the charity has said.
About £20 million will be spent each year over the next five years to expand, improve and upgrade facilities, as well as tackle a backlog of repairs to farm buildings and homes and modernise holiday cottages.
It comes as the Trust announces all-time high numbers of visits to its properties and record membership – but a fall in visitor satisfaction levels.
Visitor numbers have soared from 270,000 in the 1970s to 26.6 million last year, while membership has reached 5.2 million people, a rise of more than a million in just five years,  the charity's annual report said.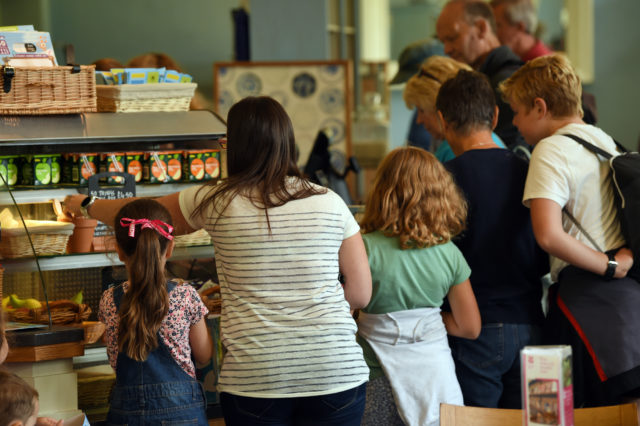 And many places have only basic facilities, while some outdoor sites have no catering on offer at all.
The National Trust has seen visitor satisfaction slide in the past year, with the proportion of people rating their visit as excellent down to 61% in 2017/18 from 67% the previous year.
Between 2013/2014 and 2016/2017, the percentage of visitors who rated their experience as very enjoyable fell from 66% to 56%.
The Trust said it had decided to fund upgrades to facilities to improve the experience for visitors using a low interest, unsecured loan, which has been approved by the Charities Commission.
As a result, no income from membership fees or donations will be diverted from conserving houses, gardens, countryside and coastline to pay for the improvements, the charity said.
In the past year the National Trust spent £138 million on conservation, including £100 million on historic houses and gardens, its annual report shows.
Funding included completion of the £4.3 million conservation project at Lindisfarne Castle, Northumberland and the £5.4 million roof repair scheme at The Vyne in Hampshire.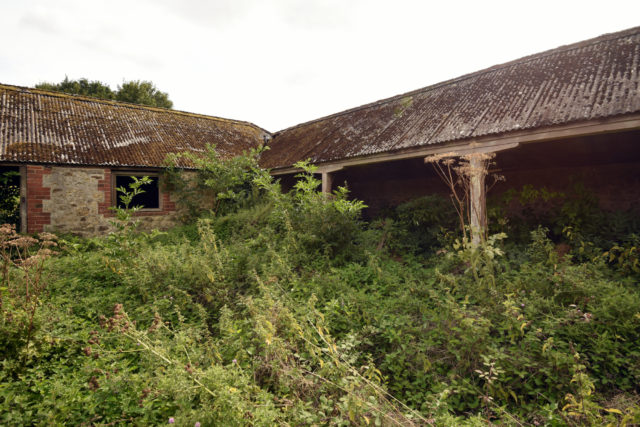 "Our challenge now is to make sure that our visitor facilities can adequately cope with demand whilst maintaining record levels of investment in conservation.
"We know that the facilities at many of our places have failed to keep pace with this growth and are inadequate or even non-existent at some of our places.
"That's why we're going to act on what our visitors have been telling us they want to see and invest in improving our facilities by using a low interest loan."
"That allows us to fund this essential work whilst at the same time ensuring no money is diverted away from our vital conservation work."
Properties will "bid" for the money with a business plan setting out how a minimum 10% return on the money borrowed will be delivered, so they can pay off the loan and generate additional income for their conservation work
Places that could benefit from the funding include:
– Dyrham Park, south Gloucestershire, where visitor numbers are forecast to reach 400,000 by 2021, and an £8.6 million project will put in a new visitor reception building, additional toilets, more paved parking, a larger cafe than the tearoom which was designed for 97,000 visitors a year, and a bigger shop.
– Charlecote Park, Warwickshire, where visitor numbers have doubled in a decade to 220,000, but where the current tea room has just 56 seats and the main car park fills up quickly at busy times, with overflow parking on fields impractical in winter and wet periods.
– Buscot and Coleshill, Wiltshire, an estate with 7,500 acres of land and 20 miles of footpaths but without any visitor facilities. Fresden Barn could be converted into facilities including a small cafe and parking.
The estate also has the White House, a derelict residential property that the tenant farmer who farms the land around would be keen to live in on a long lease, and has finances ready to do so if it is renovated.
– Hinton Ampner, Hampshire, where visitor numbers have increased five-fold in a decade, but currently has only grass parking, health and safety concerns about coaches and deliveries coming through the main visitor route and very limited toilet facilities.