The mother of an Irish woman who was raped and murdered in India wants a direct apology from the Taoiseach after she was declined a meeting because her daughter had travelled on a UK passport.
Danielle McLaughlin, 28, from Buncrana in Co Donegal, was found dead in a secluded spot in Canacona, an area of Goa popular with holidaymakers, in March last year.
Her mother requested a meeting with Leo Varadkar to discuss how families could be better supported when a loved one dies abroad.
But Andrea Brannigan says she was told by Government officials that it was "probably not worthwhile" as her daughter was not an Irish citizen.
The distraught mother was advised to contact British Foreign Secretary Jeremy Hunt.
The statement said: "The Taoiseach is aware of the tragic circumstances surrounding the death of Irish citizen Danielle McLaughlin, and extends his deepest sympathy to Danielle's family.
"The letter received by the Department of the Taoiseach from Danielle's mother indicated that Danielle was travelling on a British passport, leading officials handling the matter to incorrectly conclude that Danielle was a British citizen.
"This was the basis on which the office advised Danielle's family that the matter would be most appropriately handled by the British authorities.
"Having now clarified the facts surrounding this case, the department can confirm that consular services of the Department of Foreign Affairs and Trade have and will continue to be provided to Danielle's family, as appropriate.
"The department sincerely regrets the misunderstanding that arose in this case."
Mr Varadkar is expected to travel to Co Donegal on Tuesday for an unrelated matter.
Pat "The Cope" Gallagher, a Fianna Fail TD for the area, said he was shocked and disappointed at how the matter has been dealt with.
He said: "Danielle's mother and family requested a meeting with the Taoiseach but this week received what I can only call a reply lacking in all compassion, stating that due to the fact that Danielle was not an Irish citizen the Taoiseach would not meet with them.
"This is a disgraceful response to send to anyone, but to send a response to a mother who lost their daughter in such a horrific way is beyond the pale.
"While I am led to believe that the Taoiseach will now meet Andrea this week, the lack of compassion and consideration beggars belief.
"There has been an eruption of anger and shock here in Donegal since the family received this reply.
"While I don't believe it actually matters, Danielle held an Irish passport previously and had lived most of her live here in Donegal.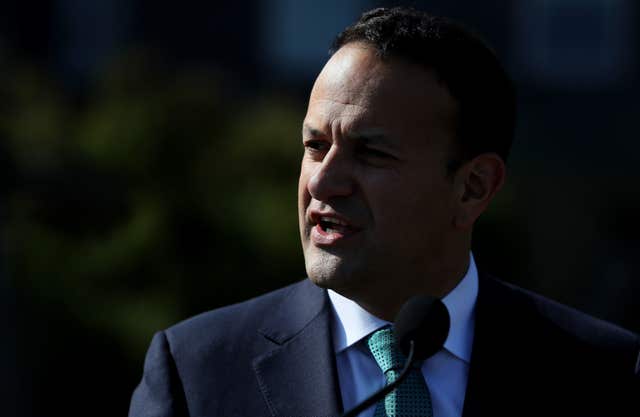 "What they have been put through has been made worse by the lack of empathy and compassion from the Taoiseach's office.
"The statement from the Government apologising is nothing more than the Government's spin unit working overtime.
"I have written to An Taoiseach expressing my concern at how this matter has been handled."