Jeremy Corbyn has refused to intervene to prevent local activists targeting his internal party critics as one of Labour's newest MPs – with one of the slimmest majorities – faced censure for attending an anti-Semitism rally.
Mr Corbyn told the Parliamentary Labour Party it was "not his role to interfere" in local "democratic accountability" after Rosie Duffield briefly faced a motion brought by members of her Constituency Labour Party (CLP) in Canterbury, a spokesman for the leader said.
The action against the MP, who took the Kent city seat at the 2017 election with a majority of just 187 – after 99 years as a Tory stronghold – was later dismissed following an outcry from fellow MPs.
The action followed no confidence votes against Labour Friends of Israel chairwoman Joan Ryan, a former minister under Tony Blair, Luton South MP Gavin Shuker and Nottingham East MP Chris Leslie.
Those votes prompted MP Chuka Umunna to urge Mr Corbyn to "call off the dogs" to stop centre-left MPs being driven out of the party.
A spokesman for Mr Corbyn said he had told the PLP on Monday that "it is not his place to be involved in the democratic practices of different parts of the Labour Party".
He added: "He was making the point that everybody is subject to democratic accountability. It's not his role to interfere with that.
"But obviously these things have to be conducted properly and thoroughly and without abuse and Jeremy reiterated… that our politics is conducted with respect and without abuse of any kind."
Asked about the case of Ms Duffield, the spokesman reiterated that "it's not his role to become involved in the decision or votes of local CLPs".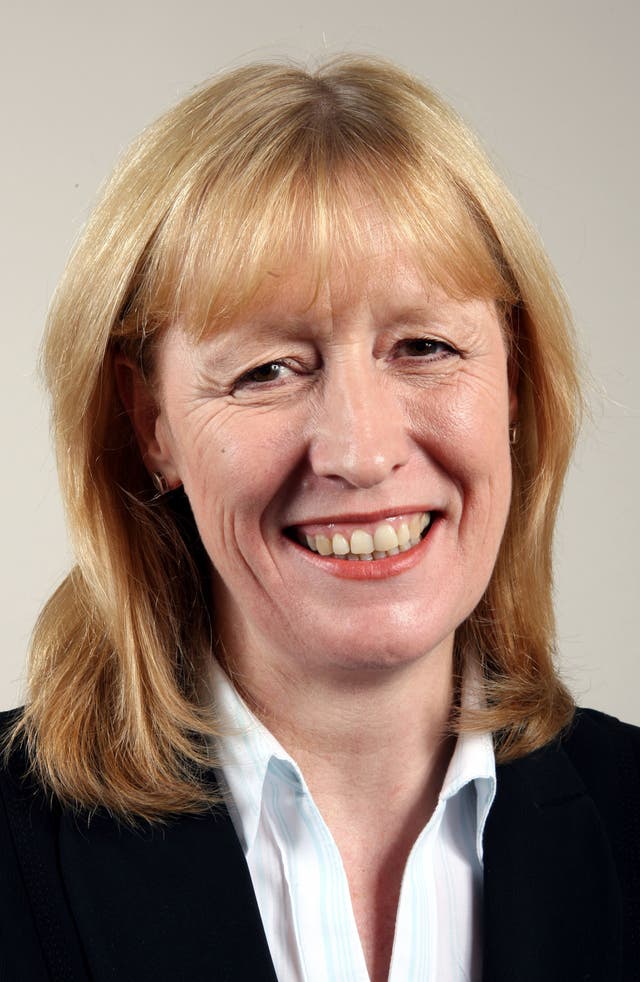 After the PLP meeting, Ms Duffield said on Twitter: "Overwhelmed by the support I've received today. Thank you so much to all who've been in touch or tweeted.
"Luckily, this tiny group of members do not represent my wonderful CLP as a whole and they weren't able to ruin my last day spent with my eldest son before he leaves for Uni."
She was backed by senior colleagues including former work and pensions secretary Yvette Copper, who said she was a "brilliant MP".
Ms Cooper added on Twitter: "Can't believe any party members wd want to target her rather than Tories @RosieDuffield1 so spectacularly but narrowly defeated in #Canterbury & certainly not over her challenge to antisemitism which Jeremy, NEC & Shad Cab have all committed to tackling."
Shadow education secretary Angela Rayner added her voice to the chorus, saying: "Friend and colleague @RosieDuffield1 is a superb MP who happens to be an excellent constituency MP too! Always so supportive in Parliament to me and other colleagues."
Edinburgh South MP Ian Murray added: "The wonderful @RosieDuffield1 is a credit to her constituents and constituency.
"A red beacon of hope in a sea of blue. Anyone who claims to be a member of @UKLabour and is calling for her to be deselected would be better to go back to the party they came from."
Former frontbencher Mr Umunna branded the party "institutionally racist" at the weekend over its handling of the anti-Semitism row.
Having been linked with plans for a breakaway centrist party, he vowed to stay on as a Labour member because he felt it was better to "try and argue and see change through in an organisation" rather than "leave the field".
His use of the phrase "call off the dogs" was attacked by Corbyn supporters, with chairman Ian Lavery saying the call was "disrespectful" and "offensive".