Ambulance staff are being balloted for industrial action after a union claimed one staff member had worked for 36 hours on a single shift.
Leaders of the Unite trade union hit out at the "dangerously long working hours" being undertaken by personnel in the north division of the Scottish Ambulance Service (SAS).
While shifts should last for 12 hours, the union claimed one SAS employee in the region – which covers both the Highlands and Islands and Grampian – had worked for three times this, while another had been on shift for 23 hours.
Tommy Campbell, Unite regional office, said it was a "national scandal" that some in the service were working such long hours, claiming paramedics who want to serve the public are being "exploited".
The union is to carry out a consultative ballot on industrial action among its members in the SAS in the north division, prompted by what it describes as "the scandal of long hours and inadequate service provision".
It claims such "extreme shifts overruns" can cause stress and tiredness amongst workers, adding that "excessive vacancies" are leading to staff having to work overtime.
A survey of ambulance workers in Scotland carried out by Unite in 2017 found more than half (54.3%) were suffering from stress.
As well as this 94.5% said morale in the force had worsened, with 91.4% warning staffing levels were insufficient and 90.4% complaining of fatigue.
Mr Campbell said: "It is a national scandal that some workers in the area covered by Highland and Islands and Grampian have worked up to thirty-six hours.
"This is unfortunately not an unusual incident and there are many other examples of paramedics working dangerously long hours.
"Unite members in their determination to serve the public have had their goodwill and dedication exploited.
"For this reason, Unite will now move to a consultative ballot on industrial action which we hope focuses the minds of Scottish Ambulance Service management."
Labour health spokesman Anas Sarwar described the union's claims as "deeply troubling".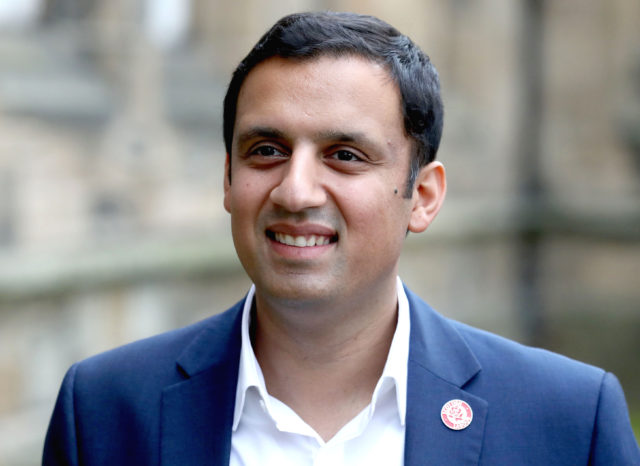 "It's well known that for a number of illnesses a swift response time can make all the difference, but the SNP government simply has not given the ambulance service the support it needs. It is unacceptable to have a situation where paramedics are working up to thirty-six hours straight."
An ambulance service spokesman said: "We are continuing to engage positively with our partners at Unite as we are keen to listen to and respond to any concerns raised by our staff or their representatives.
"We have long-standing arrangements in place to ensure we put patients at the heart of our decision making, whilst balancing the needs and wellbeing of our staff – who do a fantastic job day in, day out caring for patients across Scotland.
"We take this issue extremely seriously, which is why we are continuing to meet with staff and work closely with them to help resolve any issues raised. We look forward to working in partnership with our union colleagues to provide the very best service to our patients and staff."