A 77-year-old bus driver who smashed into a supermarket, killing a passenger and a pedestrian, was involved in four crashes in the previous three years, a jury has heard.
Kailash Chander, whose "erratic" driving meant he had also been referred to the Midland Red bus firm's in-house driving school, ploughed into a Sainsbury's store after allegedly pressing the accelerator instead of his foot-brake.
Birmingham Crown Court was shown CCTV footage of the front of the double-decker narrowly missing a crowd of pedestrians as it went "full-throttle" for almost 82 metres, careering into the shop's canopy.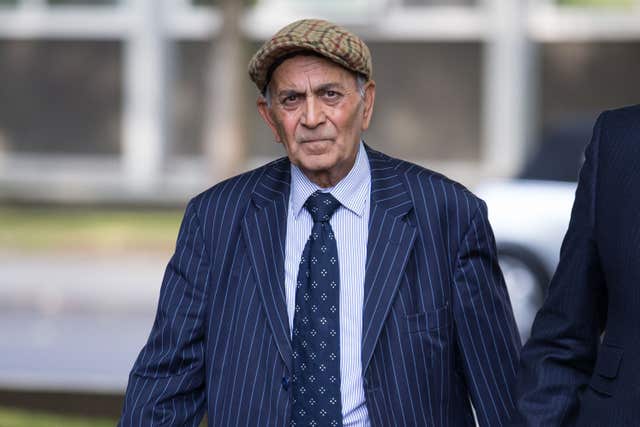 Bus passenger Rowan Fitzgerald, aged seven, and 76-year-old pedestrian Dora Hancox were both killed in the crash in Trinity Street, Coventry, on October 3.
Chander, from Leamington, has been judged medically unfit to plead or stand trial, and has been excused from attending a "finding-of-facts" trial which began on Tuesday.
Opening the case against Chander, prosecution QC Andrew Thomas said the now 80-year-old had been charged with two counts of causing death by dangerous driving and two of causing serious injury.
Explaining the facts alleged against Chander, Mr Thomas told the court: "The prosecution say that the collision was caused by a gross driver error.
"It appears that Mr Chander had not appreciated he had left the bus in 'drive' – that is, in gear – when he arrived at the stop on Hales Street.
"The bus started to move as soon as he took the handbrake off. Once the bus had started to move Mr Chander held his foot down on the throttle pedal instead of the brake, and that caused the bus to accelerate out of control."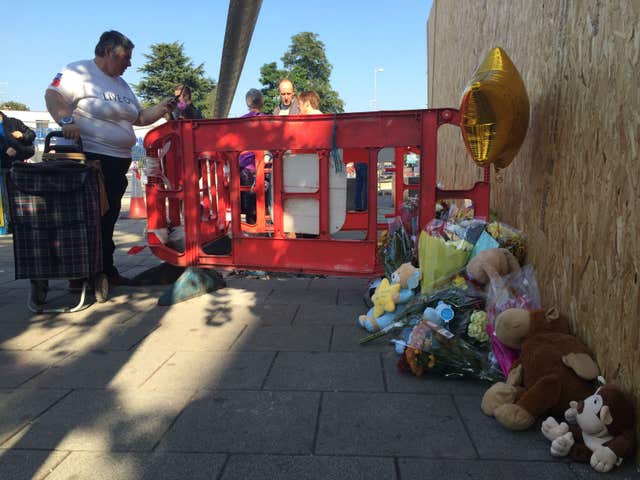 "In 2013, he was involved in another accident. This time it was a rear-end collision with a car. Fortunately only minor damage was caused, but again it was his fault."
In 2014, the court heard, there was yet another collision, in which Chander damaged the nearside panels and windows of his bus when he struck a gate while returning to the depot.
As well as complaints from passengers, Chander was also the subject of eight warning letters triggered by a "spy-in-the-cab" telematics system installed by Midland Red in 2014 to monitor braking, acceleration and speeding.
Seven months before the fatal crash, Chander was referred to Midlands Red's driving school, which sent an anonymous assessor to report back on his driving.
The instructor reported that the journey was "uncomfortable and erratic" – with constant heavy braking and driving which "would not have been good enough" to pass an initial training driving test.
Mr Thomas told jurors that Chander will not give evidence during the trial, which will see the panel asked to consider whether or not the facts alleged have been proved.
The jury was told that Midland Red, part of Stagecoach, has already pleaded guilty to offences contrary to the Health and Safety at Work Act by permitting Chander to continue driving despite the warnings about his competence.
The trial continues on Wednesday.