Calls for the reintroduction of a post-study work visa have been renewed after a report concluded it should be easier for foreign graduates to stay in the UK to work.
The Scottish Government and universities urged the Home Office to act as a review by the Migration Advisory Committee (MAC) said leave to remain in the country should be extended for all overseas Masters and PHD students.
The UK Government commissioned review also said those who come to the country to study should continue to be included in net migration figures.
There is cross-party support in Scotland for replacing a scheme that allowed overseas graduates to work for two years after completing their studies, which was abolished in 2012 by the UK Government.
Scotland's Higher Education Minister Richard Lochhead said the report "falls far short" of addressing Scotland's economic and demographic needs, particularly in the face of Brexit.
He said: "International students bring huge value to our universities, colleges and communities and there is overwhelming support, in the Scottish Parliament and across our institutions, for a post-study work visa to meet our demographic needs.
"The report does offer some welcome proposals to widen the opportunity for international students to stay and seek work after graduation.
"However it is extremely disappointing that the Migration Advisory Committee advises against removing international students from the net migration target, for technical reasons, despite acknowledging that the UK Government's actions are undermining the global attractiveness of higher education in the UK.
"This will have a deeply damaging impact and I call again on the UK Government to reinstate the post-study work visa for students who attend universities in Scotland."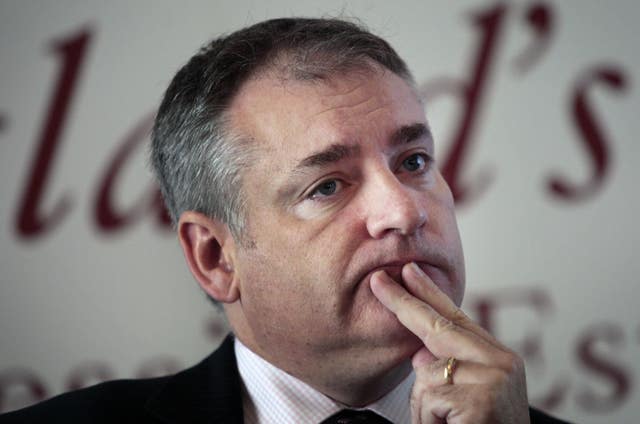 "The status quo for the UK means we're stagnating when the rest of the world actively seeks these immensely talented, smart and motivated people," he said.
"It's disappointing not to see a recommendation for a visa regime that will enable Scottish universities to compete to attract international student talent to our nation.
"Business groups support us, political and civic groups across Scotland support us, and the Scottish public support us.
"Affirmation of the value of international students in the report needs to be backed up with substantive policy change.
"We will continue to argue and demonstrate that international students bring value to our nation, and that we need a competitive post-study work visa to attract them to Scotland."
A Home Office spokesperson said: "As this report makes clear, international students play an important and positive role in our education system, economy and society.
"We are committed to ensuring we continue to attract the best international students.
"We will carefully consider the recommendations that the Migration Advisory Committee has raised in this report and will respond in due course."