A review into a cervical cancer scandal in Ireland has found there were "serious gaps" in governance and expertise and failure across the whole system of a cervical screening programme.
UK health expert Dr Gabriel Scally said there was a "demonstrable deficit of clear governance" and reporting lines within the National Screening Service and the higher management of the Health and Safety Executive.
In his 170-page report, Dr Scally said that there were problems in every area he examined but added that there was "no evidence" of a cover-up or conspiracy.
He has made 50 recommendations, which the Irish government has accepted in full.
The CervicalCheck scandal saw 221 women with cervical cancer not informed that smear test results showing them to be clear were inaccurate, and that revised test results were kept from them.
The scoping inquiry into the CervicalCheck Screening Programme was set up to examine the widespread non-disclosure.
The controversy emerged after Vicky Phelan, 43, settled a High Court action against a US lab in April for 2.5 million euro after her cancer was missed in a smear test taken as part of the CervicalCheck programme.
Speaking about his detailed report on Wednesday, Dr Scally said that the issue of non-disclosure was felt "very intensely" by the women and their families who expressed anger at not being told about the test results when it became available.
"In my view the matter in which they were eventually told about their situation, in many cases varied from unsatisfactory and inappropriate to damaging hurt and offensive," he said.
Dr Scally also said that the relationship between the women involved and the clinicians were "doomed to be bad", criticising the manner in which they were told about the incorrect results.
He said that women involved described how they were "shut down" by clinicians over simple questions and were ushered out the door.
When some of the women asked clinicians why they were not told, some consultants said they "didn't know the protocol" while others claimed it was lost in files, while another said it was "caveated " not to disclose.
"It's apparent that there are serious gaps in the governance structures of screening services," he said.
"It's clear there are also serious gaps in the range of expertise of professional and managerial staff directly engaged in the operation  of CervicalCheck.
"There are in addition substantial weaknesses, indeed absences of proper professional advisory structures."
The report said that there was a "whole systems failure" and described how some women were brought into disclosure meetings in the same room as they were diagnosed and, in the case of one woman, the same room her mother died in.
Dr Scally said: "This is not acceptable and my recommendations are designed to change this system and I also recommended how that should be dealt with."
Ireland's Health Minister Simon Harris said that the report shows there was no indication that the Department of Health knew before April this year of the scale of the non-disclosure.
Mr Harris said he will bring a plan for implementing the Scally recommendations before the end of the year.
He added: "The voice of the patient needs to be embedded in our health care system.
"This is the road map to building the screening programme we need."
The report also noted that most of the doctors involved in the disclosure process were men which led women to believe there was an attitude of paternalism in the healthcare system.
Dr Scally said he has made a recommendation in how seriously the Department of Health treats women's health care.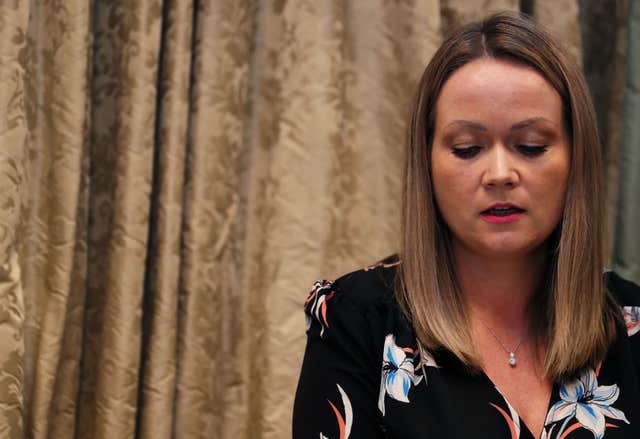 Stephen Teap, whose wife Irene was diagnosed with cancer in 2015 and died last year after two undisclosed false negative cervical cancer tests, said that his family and 220 other families have been through "the worst pain and hurt".
"Whatever route is taken after this, whether it be a commission of investigation or an inquiry, it cannot delay the implementation of these very critical recommendations."
Dr Scally said he was satisfied with the quality management process in the current laboratory sites, and that he was satisfied with the former provider CPL in Austin, Texas.
However, it has emerged in recent weeks that the smear slides from Ireland had been distributed by CPL to other laboratories to carry out part of the screening process.
The slides were dealt with by laboratories in San Antonio, Hawaii, Orlando and Las Vegas.
He added: "This information has only come to my attention in recent weeks, it clearly needs detailed and further examination along with some closely associated issues of procurement and accreditation."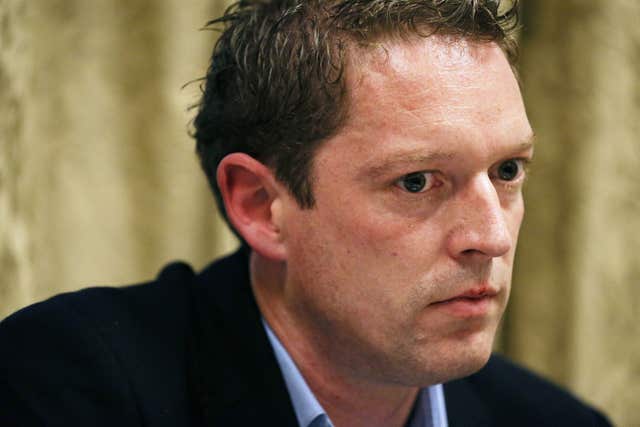 He added: "I have made 50 far-reaching recommendations which I firmly believe will change the face of cancer screening in this country but it will go well beyond that.
"I am pleased the Government has decided to accept the recommendations.
"The whole system has to be reformed, from the top.
"There is no one in charge of CervicalCancer programme."
He called for the clinicians "actively involved" in the controversy to apologise to the women and their families, adding that an apology from the head of the HSE "means nothing".