Leading Tory Brexiteers have dismissed claims of a plot to oust Theresa May over her controversial Chequers blueprint for leaving the European Union (EU).
Around 50 Conservative MPs are understood to have attended a meeting on Tuesday of the pro-Brexit European Research Group (ERG) where a possible leadership challenge was said to have been discussed.
ERG chairman Jacob Rees-Mogg insisted he was seeking a change of Government policy, not a change in leadership.
His comments were echoed by former Brexit secretary David Davis, who quit the Government over the Chequers plan which would see Britain maintain a "common rule book" with the EU for trade in goods and agriculture.
"I disagree with her on one issue – this issue. She should stay in place because we need stability and we need decent government as the backdrop to what we are doing in the coming six months," he said.
Former Brexit minister Steve Baker, who also resigned over Chequers and warned earlier this week that up to 80 Tory MPs could vote against it, said they were trying to "stay off" the leadership issue.
"I think the grave threat to the security and prosperity in the UK is a Marxist Labour Party in government," he told the Press Association.
"So, we all need to just be cautious in what we do and what we say, and support Theresa May (and) invite her to change the policy.
"We really aren't getting into the territory now of if she doesn't, because we don't want to be there."
The apparent unwillingness of the Brexiteers to provoke a leadership challenge is likely to embolden Mrs May in her determination to press on with the Chequers plan.
At the ERG meeting on Tuesday a number of MPs were understood to have said they had already handed letters of no confidence to Sir Graham Brady, chairman of the 1922 Committee, while others suggested they could follow suit.
Under party rules, if 48 MPs  – 15% or the parliamentary party – submit letters, a vote of no confidence would be triggered.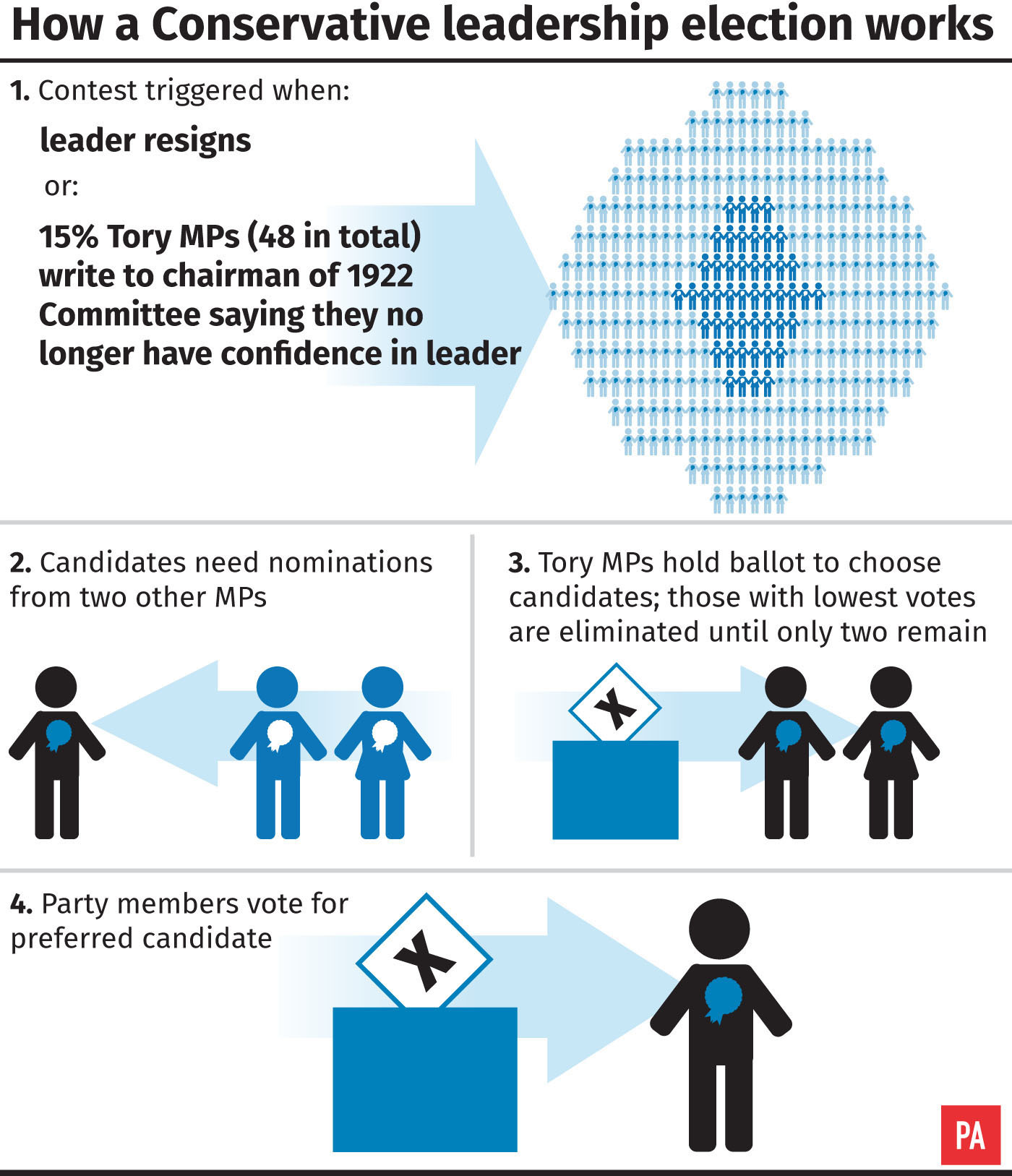 "Reports of Theresa May's demise are greatly exaggerated. Of the 40-50 there, only five to six people discussed letters to the chairman of the 1922 and they wrote ages ago," he wrote on Twitter.
"The rest of us sat in uncomfortable silence. Though most are unhappy with Chequers."
Environment Secretary Michael Gove – one of the leaders of the official Leave campaign who ran unsuccessfully against Mrs May – also rallied behind the Prime Minister.
"This is loose talk. The critical thing is to ensure that we deliver on that Brexit mandate," he told the BBC Radio 4 Today programme.
"Any diversion or any distraction from that mission means that our ability to ensure that the referendum mandate that we were given is delivered, is undermined."