Mother-of-two Aysha Frade was sending a text message to her husband when she was mowed down by an SUV in the Westminster Bridge attack
The 44-year-old PA was "completely unaware" that Khalid Masood had already run over five pedestrians, killing two, in the murderous rampage on March 22 last year.
He swerved to avoid a road sign and mounted the pavement, hitting her from behind, sending her flying across his windscreen and into the road where she was run over by a bus.
Detective Constable Simon Osland took the Old Bailey through a video compilation of CCTV clips of Mrs Frade's final moments as her family in court looked away.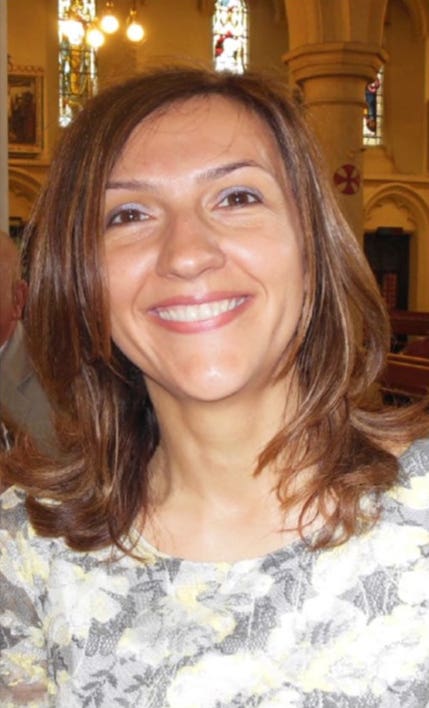 Gareth Patterson QC, representing her family, asked: "Having been focused on her phone it's clear, isn't it, that at no stage do you see Aysha turning round or doing anything else, any movement to suggest that she heard the car or was aware of what was going to happen?
The officer replied: "She seemed completely unaware."
Mr Patterson said: "She is looking at the phone, or possibly using or dealing with a text message or something like that?"
Mr Osland confirmed: "She was using her phone, yes."
The lawyer said a pathologist had concluded her death would have been "instantaneous and would have been without suffering".
Graphic photos and videos had been posted on the internet of Mrs Frade's body by passers-by, causing "real distress to the family", he said.
He added: "Despite efforts to have them taken down because of the distress caused, to this day there are images on the internet."
Bus passenger Rob English picked up Mrs Frade's phone from the road and answered a call from her husband John.
Mr English told him there had been a terrible accident and advised him to get to the bridge as his wife's body lay pinned beneath the wheels.
Pc Kirsty Bambrough stayed with Mrs Frade for a number of hours, even though medics quickly realised her injuries were "absolutely incompatible with life".
The officer broke down as she recalled the "horrific injuries" to Mrs Frade's face and head, and tearfully gave her condolences to the family, who thanked her as she left court.
Rob Lyon told how he banged on the side of the bus in an attempt to stop it, moments before Mrs Frade was crushed under its wheels.
Mr Lyon had been returning to his hotel from Millbank when a colleague shouted: "Get out of the way."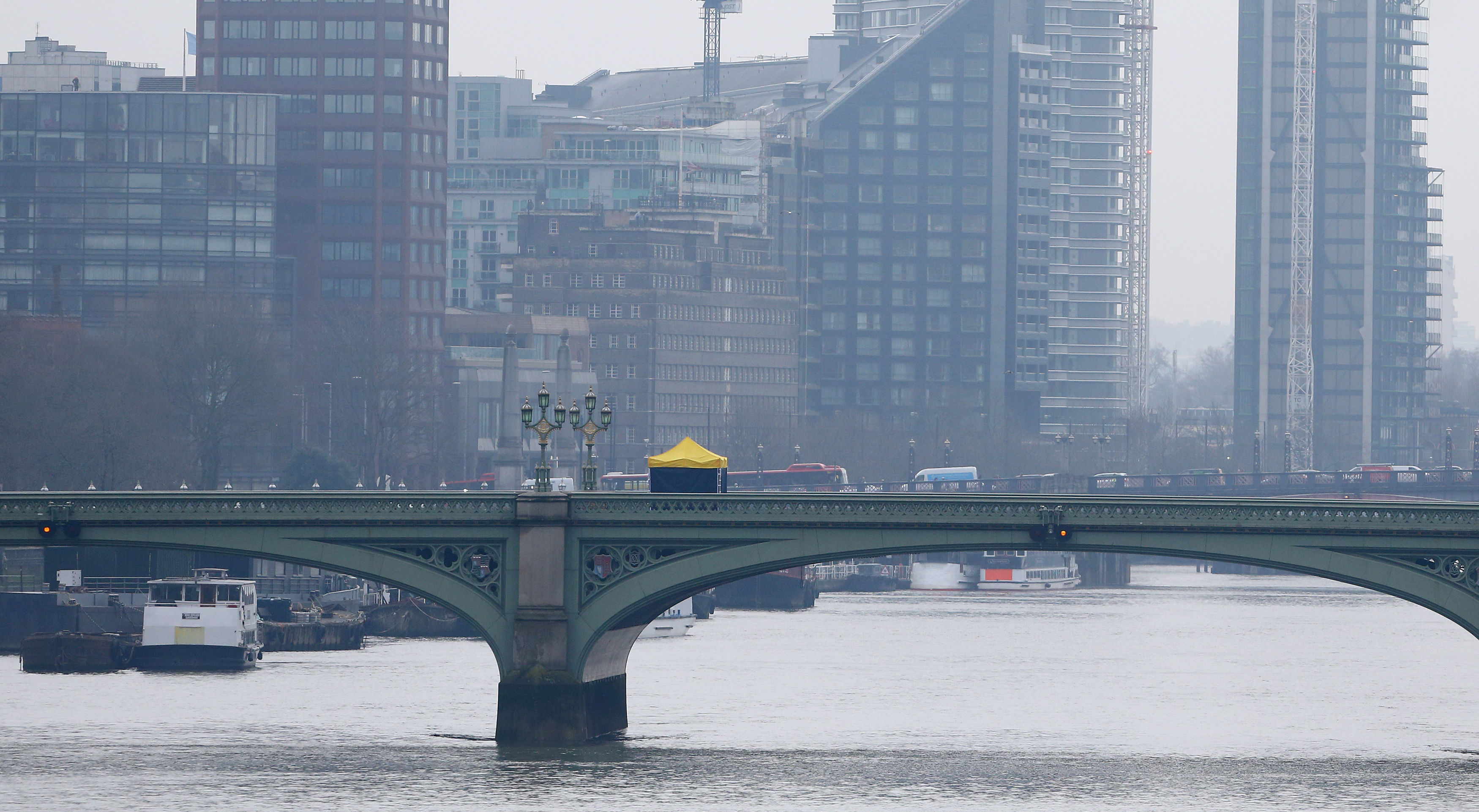 He said: "There was a crunch sound, the curbing of a wheel, of a car high-revving.
"I then saw, I believe, three people being hit by a car. I could tell it was a 4×4. I heard lots of noises, bangs and shouts."
Mr Lyon said Mrs Frade was about 10 metres away when she was run over in a "split second".
He went on: "Initially I was frozen. I just remember trying to slow the bus down because I could see it was going to run over Aysha. I was just completely in shock."
Mr Lyon said he was so close to the incident that he heard the sound of the bus running over Mrs Frade and the effect on her body.
He estimated the Hyundai was travelling at about 40mph when it ploughed into the pedestrians.
Masood was driving an average of 31mph when he deliberately knocked down Ms Frade, Kurt Cochran, 54, Leslie Rhodes, 75, and Andreea Cristea, 31, on Westminster Bridge before stabbing Pc Keith Palmer to death at the gates to the Palace of Westminster.