A man has been jailed for at least 17 years for the murder of a restaurant manager almost a quarter of a century ago.
Jagtar Singh, 51, stabbed Ansar Shah to death outside a restaurant in Ayr, South Ayrshire, in the early hours of October 4 1993.
The fight nearly 25 years ago was the culmination of a dispute between staff of two restaurants, prosecutors said.
Mr Shah died at the scene after being knifed a number of times by the attacker.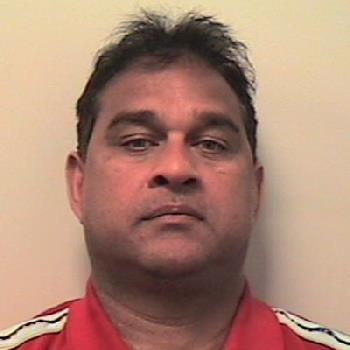 He was jailed on Thursday after being convicted of murder following a trial at the High Court in Glasgow.
Judge Lord Beckett handed Singh a mandatory life sentence and ordered him to spend at least 17 years behind bars before he can be considered for release.
Passing sentence, he said Singh had arrived at the scene with a large knife, ready for violence.
He said: "You stabbed Mr Shah three times on the left side of his chest. You inflicted wounds which he could not have survived. Two of the wounds, which required the application of considerable force, extended into the heart…
"You fled the scene and fled the country, managing to avoid justice for almost a quarter of a century."
He continued: "As a result of your vicious and gratuitous assault, Mr Shah lost his life at the age of 38 and his family, whom he was supporting, lost him forever.
"It is plain from the evidence in the trial that Mr Shah was a responsible man who was well liked and respected by his colleagues and those he employed.
"Mr Shah's two daughters and their mother who was married to him at the time of his death have written of the terrible loss they suffered and the appalling consequences for their family.
"I have read heart-breaking descriptions of the scene when his wife and two young children learned of his sudden death. One daughter was born two months after he died and so she never met her father. His son never got over the loss of his father."
The judge's comments were released by the Judicial Office for Scotland following the hearing.
Detective Inspector Mark Henderson, the senior investigating officer, described Singh as a coward who did everything he could to try to escape the consequences of his actions.
The police operation to snare him involved working with law enforcement officers across Europe.
Mr Henderson added: "We hope that after almost 25 years of anguish and suffering, the Shah family, who have always acted with dignity, are able to try to take some comfort from the fact that the man responsible is now behind bars and they have the answers they have been looking for, for all those years."
Nicola Patrick, procurator fiscal for homicide and major crime, said it was a challenging investigation.
She said: "The work of these specialists ensured that even 25 years on and despite Jagtar Singh having fled abroad in an attempt to evade justice, the killer of Ansar Shah is now behind bars."