The Scottish Government has been accused of kicking proposed legislation to make Scotland a good food nation "into the long grass".
Opposition parties questioned the decision not to include a Bill on the issue in the programme for government unveiled by First Minister Nicola Sturgeon last week.
Rural Economy Secretary Fergus Ewing said ministers were still committed to legislating on the issue but wanted to consult more widely first.
Speaking during a debate on food and drink at Holyrood, Tory MSP Donald Cameron said a Bill had the potential "to really make a difference in the fight to make Scotland a healthier and more sustainable nation".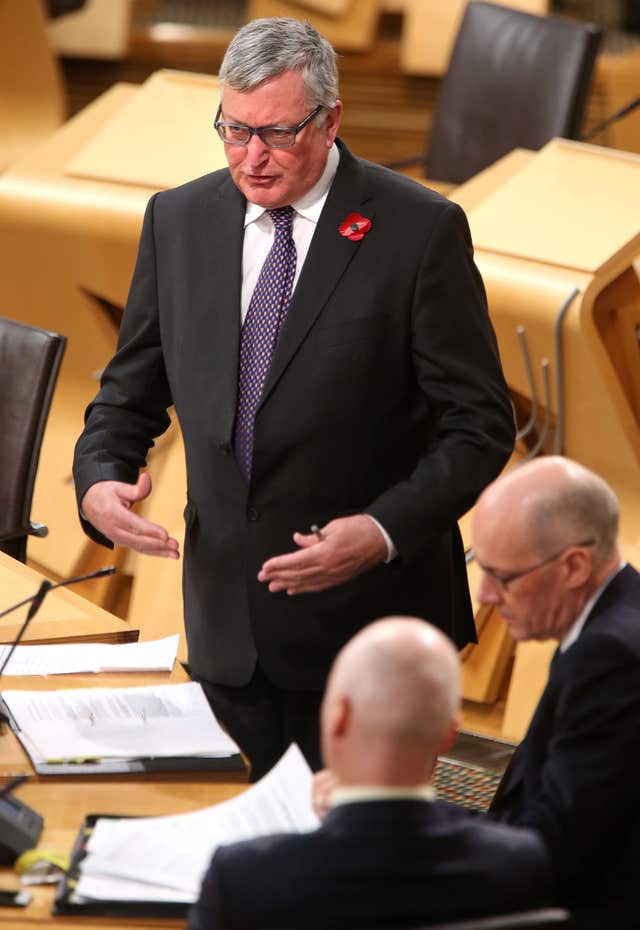 He pointed out that legislation had been mooted since 2016, when it was promised in the SNP Scottish Parliament election manifesto.
He said: "Where has that ambition gone? Why the delay?
"We believe that given the positive legislation in the programme for government here was an ideal chance for the Scottish Government to bring forward some new legislation, to be bold, to be radical and to be brave, and we don't understand why a bill which commands such wide, cross-party support, the backing of charities, the agricultural sector and the wider public, looks like it will be kicked into the long grass."
Labour's Colin Smyth said the failure to bring forward a Bill was a "kick in the teeth" for those who worked with the government on the plans and now feel "betrayed".
He added: "More importantly, it's a kick in the teeth for those 200,000 children who live in households unable to afford a healthy diet."
Green MSP Mark Ruskell said the good food nation vision has been eroded until it is now "largely just an industry marketing programme".
He accused the government of "failing" on food affordability, animal welfare, protecting nature and addressing obesity, and said legislation was the only redress.
Mr Ruskell said Mr Ewing needs to "get moving and draft this Bill or make way for someone else who will".
Mr Ewing said the Scottish Government remained committed to a Bill to underpin Scotland as a good food nation but added that legislation was "not the only answer".
"We are committed to achieving that and I'm pleased today to reaffirm our clear commitment to bring forward legislation in this session of parliament," he said.
"This week we published a programme of measures setting out our progress all across government.
"It's a considerable volume of good work that is being carried out or is planned showing that we are well on course towards the objective of Scotland becoming a good food nation.
"It is therefore right, and I believe necessary, that we take time to deliberate on how we achieve our aims."