Police have warned that the terrorist threat facing Britain remains severe despite a fall in the number of suspects arrested.
New Home Office figures reveal there were 351 arrests for terrorism-related activity in the year to the end of June.
Senior officers stressed the dip should not be read as indicating a reduction in the scale of the risk, saying the fall was mainly due to a spike in arrests following attacks in the previous reporting year.
There were five attacks in the UK in 2017, but only one, the attempted Parsons Green bombing, in the period covered by the latest statistics.
In total, security agencies are carrying out an unprecedented 650-plus "active" terrorism investigations.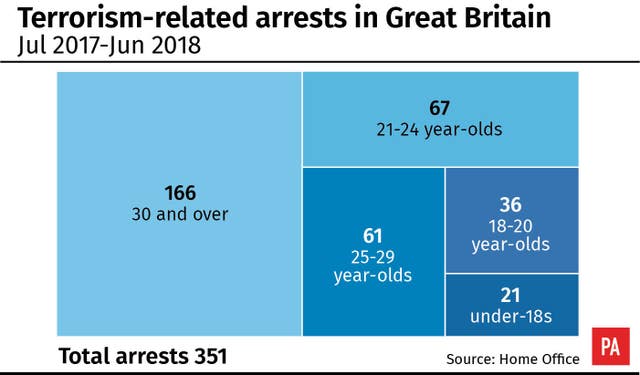 "The step-change in terrorist activity is matched only by an increased effort from police and security services, and our officers are working incredibly hard to protect the public and to bring people to justice, which is evidenced by the impressive conviction rate achieved in the last year."