Sports Direct boss Mike Ashley has launched a stunning assault on minority shareholders in the retailer, accusing them of stabbing him in the back over the departure of chairman Keith Hellawell.
The tracksuit tycoon accused investors of "repeatedly hounding" Mr Hellawell, who quit Sports Direct on Wednesday following another shambolic annual meeting.
Suggesting that he will reject future shareholder engagement, Mr Ashley said: "Despite the substantial progress made over the last few years, the shareholders have now made it extremely challenging for future engagement to take place.
"On the one hand they are delighted with our performance and progress, yet with the other hand they have stabbed Sports Direct and myself in the back by repeatedly hounding Keith Hellawell."
The billionaire, who also owns Newcastle United, holds 62% of Sports Direct shares, with independent investors including Odey Asset Management, Royal London and the Local Authority Pension Fund Forum making up the remainder.
Many of them have been vocal about corporate governance failings at the retailer, and their criticism has lately honed in on Mr Hellawell.
The former West Yorkshire Police chief constable and government drugs tsar has in particular come under fire for not being able to rein in Mr Ashley.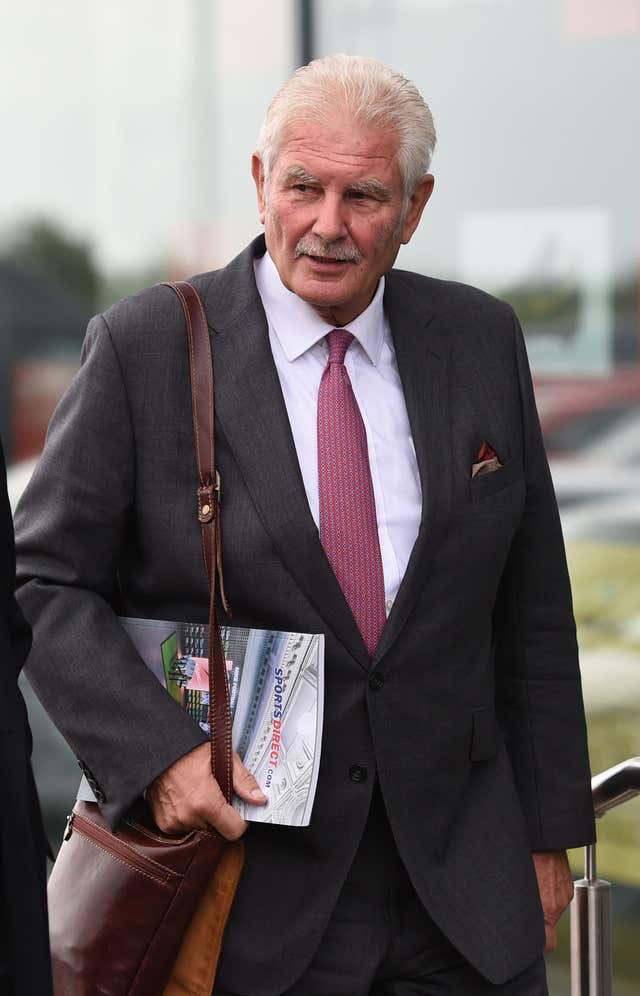 But Mr Ashley hit back on Friday, railing: "I have gone above and beyond to enable a significant leap forward in order to rebuild the reputation of Sports Direct in the City, and I have worked tirelessly with Keith Hellawell in his role as chairman to achieve this.
"Despite this progress and the undoubted good performance of Sports Direct led by Keith Hellawell and myself, the company's shareholders appear to be affected by the pressure of the media and certain other organisations, and they have failed to support Sports Direct, Keith and myself, on this journey."
He also claimed that "true entrepreneurs" will never be accepted in the public arena and hit out at the "media circus" surrounding Sports Direct, believing that the company will always be subject to "disproportionate scrutiny and misrepresentation".
The company's AGM ended in typical fashion, with the firm forced to issue a denial that it is mulling over a merger between Debenhams, in which it holds a near 30% stake, and House of Fraser, which it bought out of administration last month.
Mr Ashley was in attendance at the AGM, despite saying days earlier that he would not.