People may not have the option of retiring because of longer working lives, the Bank of England governor has warned.
Rapid and seismic change is likely to lead in the interim to unemployment, dislocation and rising inequality, Mark Carney added.
Increasing automation of jobs represents a Fourth Industrial Revolution which threatens a 10th of UK posts and 15% in Ireland, Mr Carney told an audience at the Republic's Central Bank in Dublin.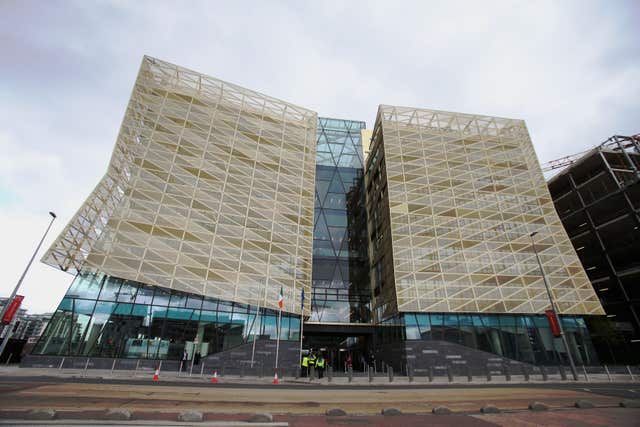 "This raises risks of substantial skills mismatch, leading to increased structural unemployment and adverse macroeconomic outcomes."
He delivered his lecture after warning British Government ministers that house prices could crash by more than a third in the event of a disorderly, no-deal Brexit.
His comments in Ireland focused on the challenge to traditional employment posed by technology and the use of artificial intelligence.
He said those without the skills to exploit the move towards roles geared to originality or emotional intelligence could be left unemployed.
Employers and societies will also have to deal with the decrease in the labour supply produced by an ageing population.
The governor raised the role of innovation in education to try to prevent a skills mismatch.
He said: "The biggest issue may be how to institutionalise retraining in mid-career and to integrate it with the social welfare system.
"The time for a quaternary system of education, founded on the same principle of universality as primary, secondary and tertiary education, may eventually arrive."
Mr Carney said in the long run the revolutionising of work practices would boost productivity and wages, while creating new jobs to maintain or even increase overall employment.
"But that is in the long run. In the interim, if it is similar to previous industrial revolutions, it seems likely there will be a period of technological unemployment, dislocation and rising inequality.
"Given that it could happen more rapidly, the challenge of workforce adjustment could be more difficult.
"The shifts required in employment from jobs involving heads to those with hearts and hands could be far greater each year than seen in previous episodes."
He noted that rates of pay growth in the UK were below pre-financial crisis averages of a decade ago, largely reflecting continued weakness in productivity growth, and said uncertainty around Brexit has had a dampening effect.
He reiterated that the Bank of England was well prepared for a range of potential Brexit outcomes.
"The Monetary Policy Committee will respond to any persistent change in the outlook to bring inflation sustainably back to 2% target while doing what it can to support jobs and activity.
"The appropriate policy response is not automatic and will depend on the balance of the effects on demand, supply and the exchange rate."