The family of murdered police officer Keith Palmer have made an 11th hour bid to halt an inquest into his death after being refused legal aid.
The Old Bailey heard they are "extremely distressed" that nobody from the Metropolitan Police has spoken to them to let them know there was an issue surrounding the absence of armed officers in place to protect their brother.
Pc Palmer, 48, was positioned on the Carriage Gates outside the Palace of Westminster when he was knifed to death by Khalid Masood, 52, on March 22 last year.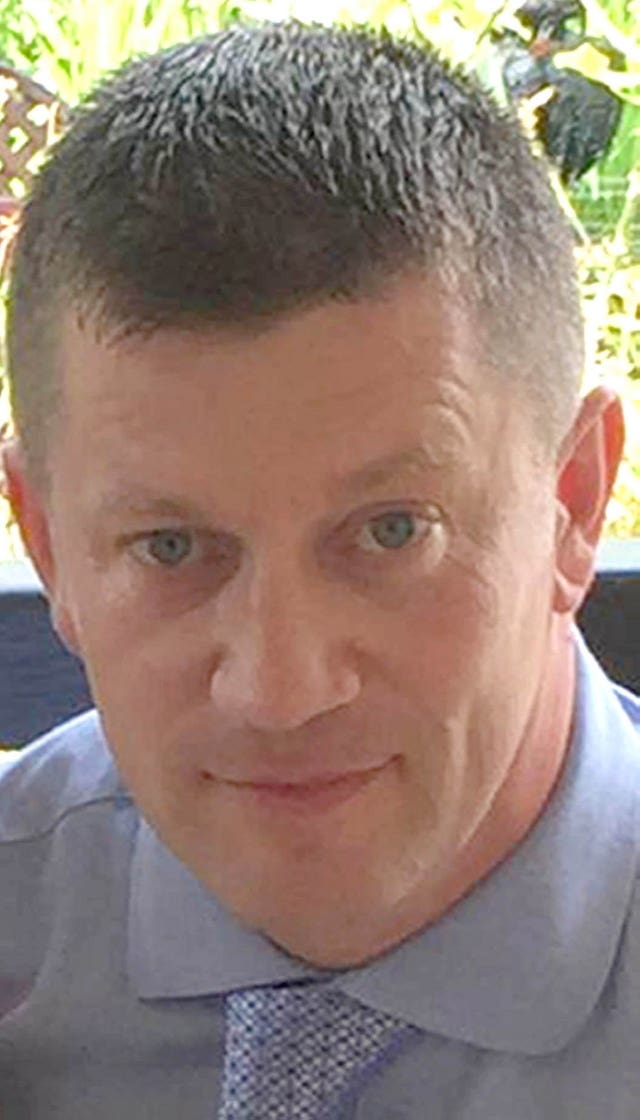 "Their application for funding so that they could have lawyers at this inquest was refused by legal aid agency on Thursday last week," she said.
The Metropolitan Police, on the other hand, have been represented by a QC and a junior barrister since the beginning of the process, Ms Stevens added.
She said lawyers had been acting pro bono for them, but appealed to the coroner Mark Lucraft QC to help.
"At a time when they should be able to focus on the facts and issues arising from the death of their relative they should not at this time be in a position where they have no clarity as to funding," Ms Stevens continued.
The lawyer asked the coroner to make "observations" about the need for the sisters to be represented at the Old Bailey inquest in addition to Pc Palmer's widow, Michelle, who is already represented separately.
Ms Stevens said it was clear by last summer, at the latest, that there was an issue about armed officers "not being in close proximity to Pc Palmer when he was stabbed to death".
"For 15 minutes there were no authorised firearms officers anywhere near Carriage Gates," she said.
"The family are extremely distressed by the fact that nobody from the Metropolitan Police Service spoke to them to let them know there was any issue."
The lawyer asked for witnesses from New Palace Yard to be put back.
She said: "The difficulty for the family as such (is) if no further time is provided at all and if evidence is called today that impacts on Pc Palmer, we are going to have to carefully review our professional obligations.
"We are simply not in a position to question those witnesses who were present in New Palace Yard."
Nicholas Moss, counsel for the Parliamentary Authorities, opposed Ms Stevens' request for an inquest jury to be brought in.
He said: "Pc Palmer's death resulted from Masood's evil actions, full stop."
He said any questions of "missed opportunities or steps that could have been taken" would be properly explored, but not require a jury.
Hugo Keith QC, for the Met, rejected criticism levelled at police over disclosure.
He suggested Ms Stevens' comments were made in order to assist with a further bid for legal aid funding and to "create headlines".
Coroner Lucraft rejected her applications, saying the inquest would be "thorough and detailed".