Theresa May should stand down after next year's Brexit day and pave the way for a "new generation leader", her former policy adviser has said.
George Freeman, who was chairman of the Prime Minister's policy board until November last year, said he believed Mrs May should "seal the deal" before handing over decisions about the long-term relationship with the European Union to a successor.
Speaking at an event in London hosted by The Times, he said: "I think we need a new energy, new direction, a new generation leader to take this forward, backed up by the talent that we've got.
"If I was still advising Theresa May, my advice would be to frame it in those terms – seal the deal for a new generation and hand the torch of responsibility on to them and I think the country would cheer."
His comments come after hardline Brexiteers attended a meeting looking at ways to unseat the PM.
Around 50 MPs are understood to have discussed ways and means of getting rid of the Prime Minister at a gathering of the European Research Group (ERG) earlier this week.
Mr Freeman, MP for Mid Norfolk, appeared to suggest high-profile figures such as Boris Johnson and Michael Gove should not be in the frame to take over.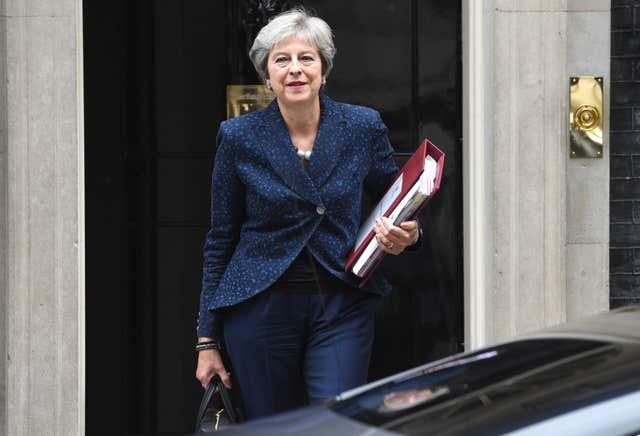 "I think anyone who was involved in that referendum campaign – I think it was a bad campaign on both sides – they're bound by all sorts of promises that shouldn't have been made, they carry the baggage of a terrible process."
Last month, Mrs May insisted she was "in this for the long term" as she faced questions over the prospect of Mr Johnson launching a bid for power.
She said: "I've been asked before whether it's my intention to lead the Conservative Party into the next general election, I answered that question before – I'm in this for the long term.
"What I'm focusing on doing is delivering what the British people want – the British people voted for us to leave the European Union and I and the Government will be delivering that.
"But what I'm also focused on doing is delivering on the domestic agenda which is of concern to people."