A rescuer shouted "come on son" to murdered Pc Keith Palmer, amid desperate attempts to save him outside the Palace of Westminster, his inquest has heard.
Officers ran to help Pc Palmer, 48, after his killer Khalid Masood was shot dead.
Masood had crashed his hired car and run into New Palace Yard where he stabbed the officer who had stumbled by a low wall.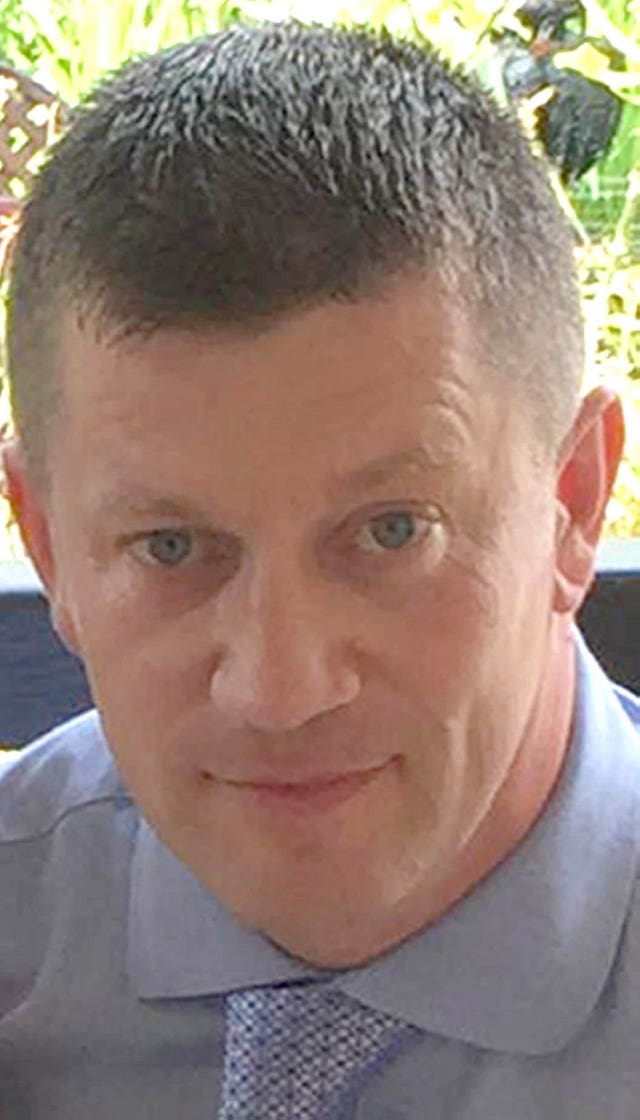 He stood over Pc Palmer, stabbing him by the wall before being distracted by another officer.
Seconds later, Masood was shot dead by a plainclothes officer.
Frantic scenes of people rushing to offer first aid were captured on a mobile phone.
In audio played at the Old Bailey, there were shouts of: "Police officer stabbed in the head. Police officer stabbed in the head."
He was described as having a "weak pulse" and losing blood while another person said: "He's been stabbed in the back."
A man could be heard urging Pc Palmer to fight for his life, shouting: "Keith, come on son."
An ambulance arrived on the scene just before 3pm but efforts to save Pc Palmer's life stopped at 3.15pm.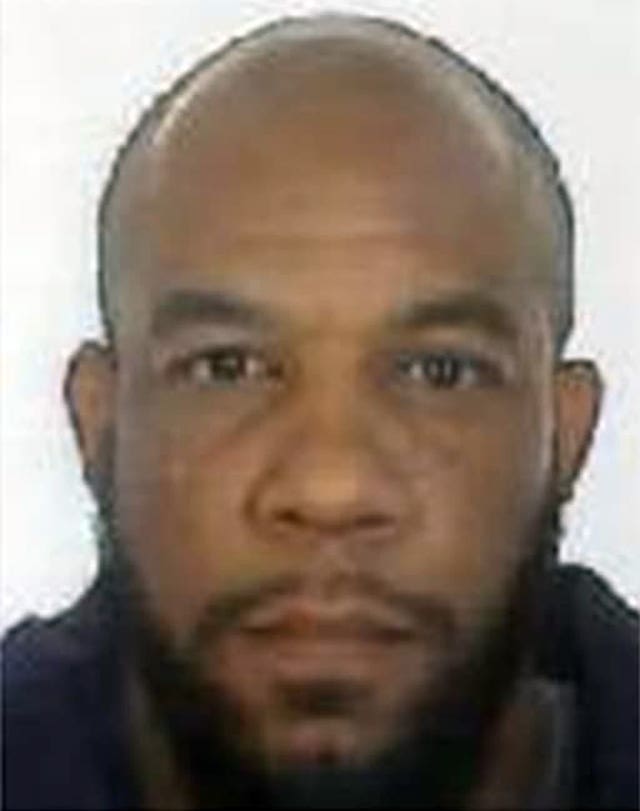 Carl Knight was sat in the top deck of a passing bus when Masood crashed into the railings outside the Palace of Westminster.
He said he was alerted by a "loud bang" that sounded like a "small explosion" or a "backfiring car", then saw Masood, who he described as an "African male", get out of the driver's side of the Hyundai.
In a statement read in court, Mr Knight said: "A pedestrian male walked across and said, 'What are you doing?'.
"The African male replied, f*** off, you don't want to mess with me.'"
He said the threat was made "aggressively and dominantly" as Masood showed he was holding a knife in each hand.
"I could hear screaming coming from downstairs and women's voices shouting, 'drive' and, 'let me off the bus,'" Mr Knight continued.
He said people ran after seeing the knives while one woman embraced her child and said: "Don't kill me."
Masood ignored the woman and broke into a run as he headed to the Carriage Gates, where Pc Palmer was on duty, the inquest heard.
"I'm not sure if he challenged the African male," he said. "I'm not sure exactly what they did. They were both grabbing each other and tumbling to the floor.
"The African male seemed to get the better of the officer."
He was hitting with such force that the blade was bending
Mr Knight described how Masood began stabbing Pc Palmer in the back with the blade seemingly "bouncing off the officer's jacket".
He said the officer was stabbed around five times before he "sprinted off" with Masood giving chase before being shot three times.
Another witness, John Campbell, said Masood used a "very large kitchen knife" which was between 10 inches and a foot long.
He said the attacker seemed "animated and frenzied" following the stabbing, adding: "He was looking for another victim."
James West, who saw the attack on Pc Palmer, said Masood was "stabbing downwards, like you see in a horror film … in a Hollywood stabbing motion".
He said the officer somehow managed to escape from underneath his "manic" attacker and run away.
"I remember being amazed because the officer managed to get up after being attacked, after being stabbed so many times," he added.
Pc James Ross, who was on duty close to Pc Palmer, said he was alerted to Masood's rampage by a "loud bang" before a passerby shouted in his face: "There's a man with bloody big knives running this way."
He then saw his colleague on his back on the floor being attacked by Masood.
"I saw the suspect had a knife in each hand with blades around a foot long and he was stabbing Pc Palmer in and around the head area," he said.
"He was hitting with such force that the blade was bending."
Pc Ross said he was trying to get his CS spray out and when he looked back he could only see Masood.
"The attacker was walking towards me. He had the knives in his hands. I had a moment at that time I have never been able to remember from when he was walking towards me. I still have no recollection of it," he said.
Referring to what he has since seen on CCTV footage, Pc Ross added: "I have run to the gate, then stopped, turned around, then (I was) running at the suspect with some kind of plan in my head to try and tackle him before he got anyone else."