Brexit is causing uncertainty for the £32 billion UK fashion industry, the head of the British Fashion Council has warned.
And leading designer Alexa Chung said she was worried about the possible impact of limits on freedom of movement for creative workers as a result of EU withdrawal.
Speaking as London Fashion Week began, BFC chairwoman Stephanie Phair told BBC Radio 4's Today programme: "It is the uncertainty that makes it difficult for the industry to figure out how to plan for Brexit in their strategies.
"So what we are talking to Government about is really frictionless borders, tariff-free access to the EU and the ability for talent to move, the free movement of people. We continue to have these conversations."
Ms Phair said she was "optimistic" about ensuring visas continue to be available for models and other top talent to move between fashion week events around the world.
Asked what impact a no-deal Brexit would have, she said: "We don't know, because we don't know what that no-deal Brexit would look like."
The director of international business at the UK Fabric and Textiles Association, Paul Algar, said Brexit was "unhelpful" to the industry.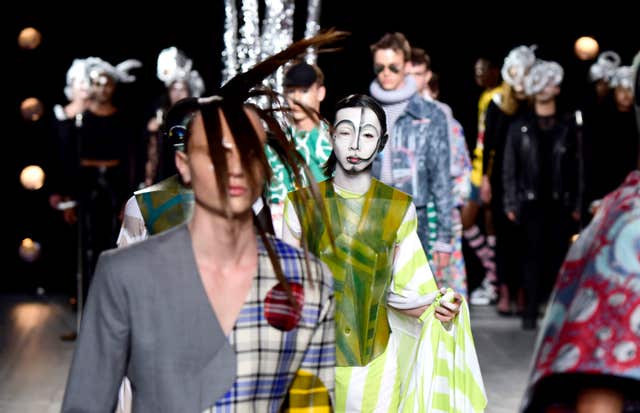 "If we are manufacturing products here and there is no deal, then we are looking at tariffs to get merchandise into Europe of 15%-20%, depending on the product, and that will have a knock-on effect.
"The EU is our largest export market by far. Orders taken in September at London Fashion Week will be delivered in January, February and March next year, so buyers will be thinking, 'Am I going to buy from this British designer or this British brand and not know whether I am going to have to pay duty, or know whether there are going to be queues at Dover?'
"It creates an element of doubt which, to put it mildly, is unhelpful."
Asked about the impact of Brexit on her multinational operations, Ms Chung told the programme: "This is something that I have fears about. Our warehouse is in the Netherlands, there are British people in here, but we also have lots of talented people from all over the world, so that worries me.
"I think it takes that kind of melting pot of cultures and perspectives to make something creatively interesting, so if that is limited then I am sure it would have an impact on what we are making here.
"I don't know what's going to happen. I do have concerns for my business and how that is going to fare."