Sir Vince Cable has faced tough questions from Lib Dem activists over proposals to allow non-MPs to stand for the party's leadership.
The Lib Dem leader was grilled for more than 30 minutes over moves to open up the party and make it easier for non-members to have a say.
Sir Vince was warned by one activist that it is a sign the Lib Dems are "taking a step back from being a top flight political party".
Another, speaking at a private meeting on the fringes of the party conference in Brighton, said: "We have a tough time already telling people who our leader is now, if we had two leaders, a Westminster leader and a party leader outside, I am concerned that we aren't going to effectively be able to communicate with people."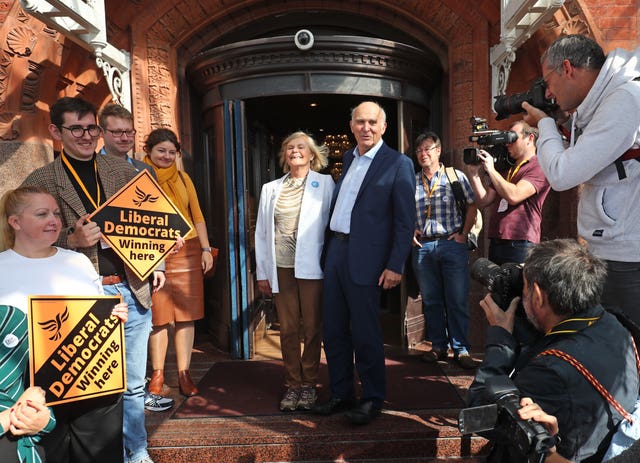 The meeting was billed as a listening exercise for the Lib Dem leadership team to take on board the concerns of members about proposals to open up the party.
In literature circulated at the meeting, seen by the Press Association, the motivation for opening up the leadership was stated as "our current parliamentary system is severely damaged, if not broken, and a forward-looking party has to look outside as well as inside".
Speaking after the meeting, Sir Vince insisted he had not been given a dressing down by delegates, telling the Press Association: "Not at all, it was actually much, much more positive than it could have been.
"I think the balance was very much in favour. The overall sense of the meeting was enthusiastic, and we had strong support from Paddy Ashdown."
Pressed on whether he would drop the idea of a non-MP party leader, Sir Vince said: "No, not at all. As far as I could see, a lot of people were keen on the idea. It's not something we're pushing, we just want to keep the option open.
"We want to widen the talent pool."
Responding to concerns at the meeting, Sir Vince had said: "We're mixing things up here, there's a difference between having traditional parliamentary skills which are important and the kind of political skills which enable you to communicate with millions of people.
"I'm not suggesting for a moment that we switch whenever I step down, whenever it is, to somebody who isn't an MP, but why should we ban it, exclude it for all time and in all places? At least open the minds to the possibility."
Former Lib Dem leader Lord Ashdown came to Sir Vince's defence at the meeting and told activists to "go in this direction".
He said: "It is up to you to decide how far you take this and in what direction, but I do want to say to you that when Vince advises that I think we should go in this direction, I believe he is right.
"I think there is risk, of course there is, but I think there is much more risk in staying as we are."
A consultation on the proposed changes will run until October 14.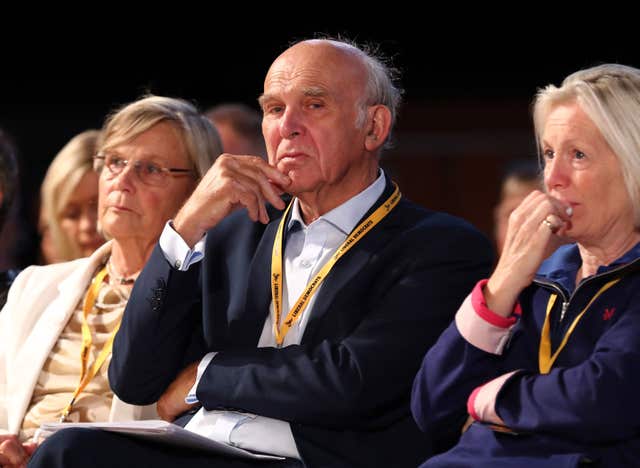 He said: "We have got Trump in America who is trying to normalise racism, and declaring economic war even on friendly countries."
Sir Vince said the Tories could be plunged into a leadership battle within weeks, or the PM could survive.
"We may be stuck with Theresa May continuing with her distinctive style – authoritarian without authority," he added.