Controversial campaigner Gina Miller is set to take centre stage at the Liberal Democrat conference as speculation continues to swirl over whether she could be a future leader of the party.
Ms Miller has insisted she has no interest in such a move, but proposals by Sir Vince Cable to allow non-MPs to stand for the leadership have provoked concern in the party.
The businesswoman, who led a successful legal bid to give MPs the power to trigger Article 50, is giving a key note address on Europe on Monday at the party's gathering in Brighton.
Sir Vince, who has made it clear he intends to stand down well before the slated 2022 general election, acknowledged that some Lib Dems MPs see his proposed changes to leadership election rules as a "put down".
He told a fringe event: "Some people say this is a put down because you're opening it to others, actually, I think, some of them picked up immediately on the point … that if they do win against a bigger field, and big people, well, then their own status is increased. So, it cuts both ways."
The Lib Dem leader said he would back suspension of the Article 50 withdrawal procedure in order to allow time for a new referendum on the terms of Brexit.
Sir Vince suggested Parliament could legislate for a new Brexit vote within weeks "if the will is there".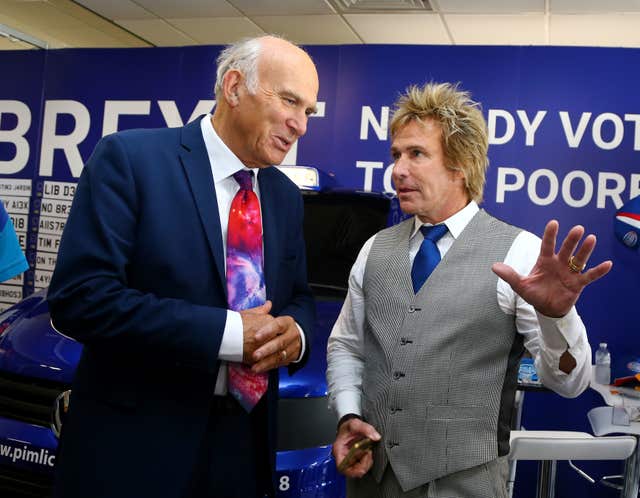 Pimlico Plumbers founder Charlie Mullins, a former Tory donor who has now switched to backing to the Lib Dems, said he would prefer Ms Miller to lead the party rather than actor Hugh Grant.
He told the Press Association: "I think if she gets in there then this party could, actually, get into Downing Street.
"I'm not so keen on the Hugh Grant guy. I think people are not going to take him seriously."
Meanwhile, the Lib Dem conference will also see former deputy prime minister Sir Nick Clegg return to the political spotlight as he addresses a fringe meeting on Monday.