Almost a fifth of prosecutors and four out of ten criminal defence lawyers have been the victim of violence as a result of their job, a new survey has found.
Research by the Law Society of Scotland revealed overall about one in eight solicitors (12%) had suffered an attack linked to their work – while a third (33%) had been threatened in some way.
More than 1,100 solicitors across the country were questioned for the survey, the first of its kind to be carried out in Scotland.
It revealed 40% of criminal defence solicitors, 25% of family lawyers and 19% of prosecutors had been victims of violence.
But only a fifth (20%) of such attacks had been reported to the police, according to the research.
Nine out of 10 (90%) of violent incidents took place either within lawyers' offices, or a court or tribunal setting, with clients and former clients responsible for more than 60% of such assaults.
More than a quarter (27%) of solicitors had received threatening communications – with 70% of defence lawyers, 54% of family lawyers and 61% of prosecutors having suffered some kind of threatening behaviour.
Alison Atack, the president of the Law Society of Scotland, said: "I am extremely alarmed by the survey findings.
"People often turn to their solicitor for help and advice when they are going through very stressful and difficult times in their lives.
"It's vital that solicitors, who have chosen a career in law because they want to help others, can feel safe and secure while carrying out their professional duties."
Ms Atack was clear there "should be no tolerance of any threat of violence towards legal professionals", adding that new Justice Secretary Humza Yousa "intends to introduce measures to strengthen the rights of victims and witnesses of crime".
She also said the Law Society was taking forward a number of measures "as a matter of urgency to try to minimise the risk of violence against people working in the legal sector".
It wants more attacks on solicitors to be reported to the police, and is also recommending legal professionals use safety apps on smartphones or personal alarms.
Solicitors need specialist training on risk awareness, and should also receive more support if they have been the victim of violence, it added.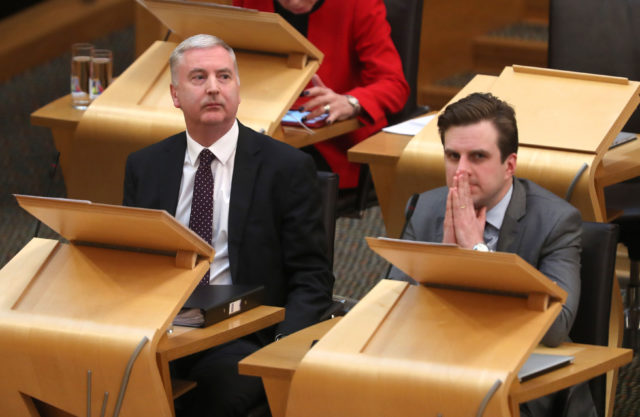 "Perhaps most shocking is that lawyers seem to be accepting that violence and abuse are just part of the job – with just a fifth going on to report the crime. That clearly shows the need to strengthen the law and send a clear signal that violence, threats and abuse are unacceptable.
"I am bringing a bill through the Scottish Parliament to do just that, and the Law Society's findings help bolster the case for stronger protections for workers."