Apple's 13 billion euro Irish tax bill has been paid, the country's finance minister said.
In 2016 the European Commission found that the multinational had received unfair tax incentives from the Republic and ordered Apple to pay back revenue it said was owed to the state.
Minister Paschal Donohoe said the 14.3 billion euro, once EU interest was included, would be held in a special escrow fund pending the outcome of an appeal before the European courts.
He added: "The full recovery of the alleged state aid is a significant milestone and is in line with the commitment given earlier in the year that the alleged state aid would be recovered by end quarter three 2018.
"Notwithstanding the fact that the Government does not accept the commission's analysis in the Apple state aid decision and have lodged an appeal with the European courts, the collection of the alleged state aid from Apple demonstrates that it was always the Government's intention to comply with its legal obligations."
The commission found that Ireland gave the technology giant illegal state aid by allowing it to pay an effective 1% corporation tax.
Apple and the Irish Government are appealing against the commission's ruling on the grounds that the tax treatment did not break Irish or EU law.
The money will be held in an escrow account meaning the proceeds cannot be released until there has been a final determination in the European courts over the validity of the commission's decision.
Ireland's open economy is based on using low corporate taxation among other incentives to attract multinationals. In Apple's case it was significantly below the standard 12.5% imposed on income.
The Irish Government opposes any effort to force it to change its taxation practices, which have seen the world's top financial and technology firms set up base in Dublin.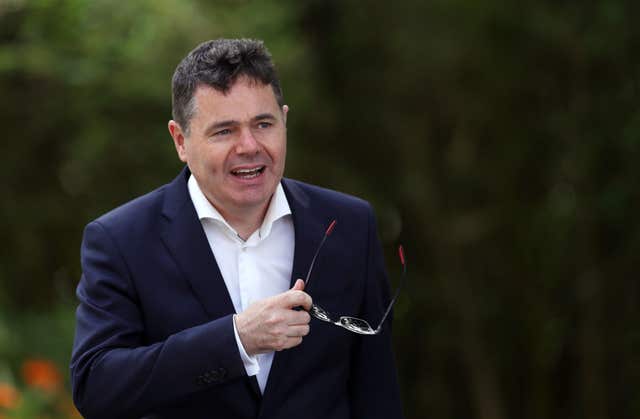 "We have demonstrated this with the recovery of the alleged state aid which will be held in the escrow fund pending the outcome of the appeal process before the European courts."
He said it was one of the largest funds of its kind to be established.
"It has taken time to establish the infrastructure and legal framework around the escrow fund but this was essential to protect the interests of all parties to the agreement."