Designers swapped the catwalk for Downing Street as Theresa May hosted a reception celebrating British fashion.
American Vogue editor-in-chief Dame Anna Wintour stepped inside Number 10, while Samantha Cameron returned to her former home for the event on Tuesday evening.
They were joined by designers including Alice Temperley, Christopher Kane and Molly Goddard as London Fashion Week 2018 drew to a close.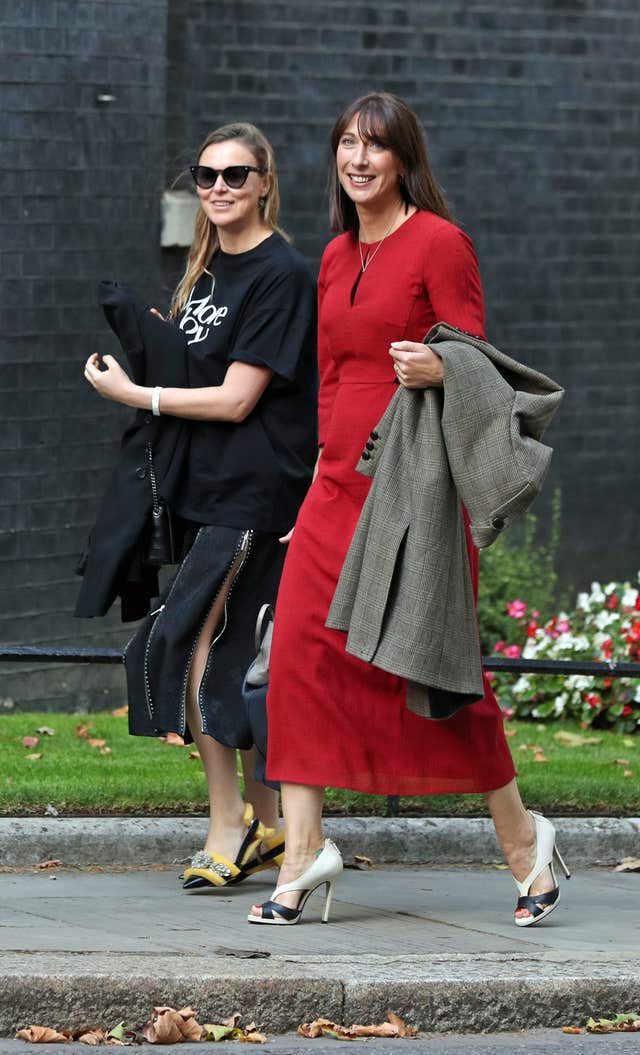 She added: "As we look to build a new future for a global Britain, as an open, outward-facing country outside of the EU, I want to ensure that our fashion industry, an industry in which we have so much pride, can build upon its success."
Stephanie Phair, chairwoman of the British Fashion Council, said: "In this time of change, when digital is disrupting the old order and borders seem to be closing, let's remember that fashion unites – that fashion is a cultural signifier and that the UK has an opportunity to champion the creativity of Brand Britain with fashion at its cultural epicentre."