Liberal Democrat leader Sir Vince Cable has reached out to Leave voters, saying that he understands their anxieties and that wanting to manage immigration is not racist.
In his keynote address to the Lib Dem conference, the former business secretary said people had genuine fears that globalisation was turning secure jobs into "crap" ones.
Demanding a fresh EU referendum, the Lib Dem leader rounded on hardline Brexiteers by saying they got an "erotic spasm" from the thought of breaking with Brussels, whatever the cost to the economy.
And Sir Vince hit out at Labour leader Jeremy Corbyn for hiring "hard-left boot boys" to do his dirty work "intimidating" colleagues.
The ex-business secretary said: "I don't accept the idea that it is some form of racism to want immigration to be managed like other parts of the economy.
"To dismiss all Brexit voters as racists is simply wrong and utterly counter-productive."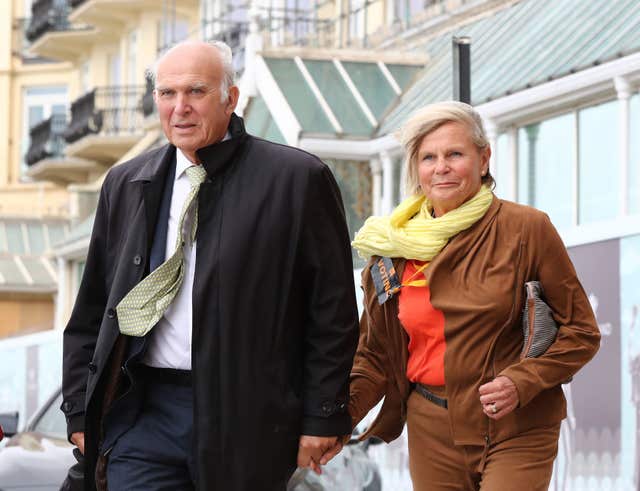 "Deindustrialisation, globalisation … all these 'shuns' that were supposed to represent progress have often meant a move from skilled and respected jobs to crap jobs – from certainty to insecurity."
Insisting that Brexit was not inevitable, Sir Vince attacked Tory hardliners, saying: "To the 'true believers' – the fundamentalists – the costs of Brexit have always been irrelevant.
"Years of economic pain justified by the erotic spasm of leaving the European Union. Economic pain felt – of course, not by them – by those least able to afford it."
The Lib Dem leader said the EU may be moving to reform free movement of labour and Britain should remain in the bloc to help shape that.
Sir Vince called for Labour to topple Mr Corbyn if he did not back a new referendum.
"If Jeremy Corbyn will not say 'I will support a people's vote and I will fight Brexit', Labour members should wave him goodbye."
Sir Vince also insisted Prime Minister Theresa May does not believe in Brexit.
He said: "She is dutifully delivering a policy she doesn't really believe in – failing in negotiations, losing public support – and all to appease a dwindling group of angry people in her party who will denounce her as a traitor, whatever she comes up with."
And in a swipe at Mr Corbyn, Sir Vince said: "He has kept his hands clean and his image polished by hiring hard-left boot boys and girls to do his dirty work.
"They do the bullying and intimidation of colleagues and he claims not to know.
"He indulges anti-Semitic bigots and pleads ignorance."
Sir Vince also launched a personal attack on Boris Johnson, comparing him to US president Donald Trump, saying: "Their cynical disregard for the truth, their treatment of women, and their inflammatory divisive language make Boris and Donald the terrible twins of the rabid right."
The Lib Dem leader called for an increase in wealth taxes as he branded Amazon, Facebook and Google "world-class tax dodgers".
Saying that the "tectonic plates of British politics are shifting beneath us" as Labour and the Tories become more hardline, he urged disillusioned MPs to jump ship.
"Much now depends on the courage of mainstream MPs in the Labour and Conservative parties. They are losing control and if they can't stop the rot, they should leave."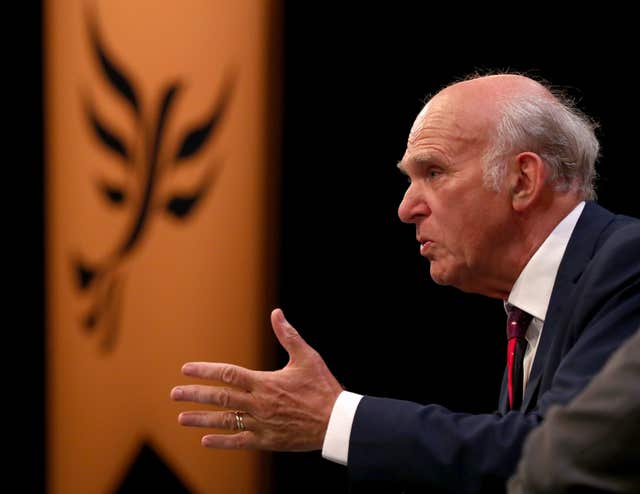 "And I was thrown out of the parental home."
Sir Vince, who has announced he wants to hand over the reins of his party to the next generation, insisted the Lib Dems need a major shake-up.
"Our party is still very pale and very male."