An HIV charity has been saved from closure following a Scottish Government funding u-turn.
HIV Scotland feared it would have to shut after losing out on Scottish Government cash earlier in the year, forcing staff lay offs.
Now, Public Health Minister Joe FitzPatrick has confirmed the Scottish Government has offered the charity £231,000 over three years.
The grant, covering core costs, will enable them to seek extra funding to secure a sustainable future, the charity said.
It had previously received around £270,000 a year from the Scottish Government before losing out in its bid in the latest funding round.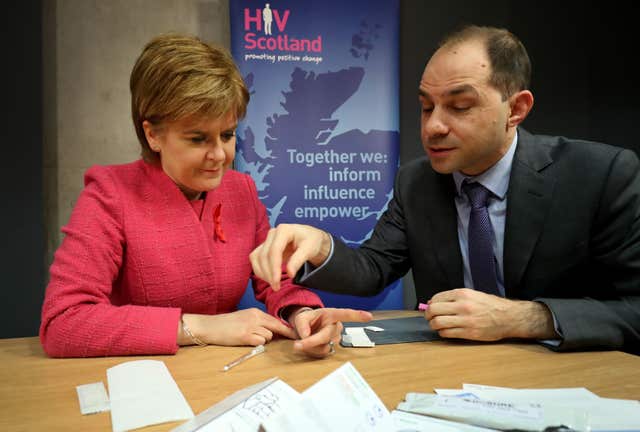 "This funding will support the organisation to move to a sustainable financial position."
He said the Scottish Government has given £2.13 million to organisations dealing with sexual health and blood-borne viruses between 2018 and 2021.
HIV Scotland board chairwoman Nicoletta Policek: "We're pleased to have reached an agreement with the Scottish Government to contribute to our core operating costs.
"This new, arms-length relationship with the government will allow us to develop new relationships with other funders to secure a sustainable future, whilst continuing our award winning work which protects the human rights of people living with and at risk of HIV."
Liberal Democrat MSP Alex Cole-Hamilton, who campaigned to save the charity, said: "The Scottish Government understands that the charity is globally recognised and respected and that it still has an important contribution to make, particularly given that HIV is growing in Scotland and that 13% of Scots who carry the virus don't know they do.
"This rescue package will allow the charity to continue its vital work and move to a more sustainable financial position going forward."