A specialist financial adviser whose ex-wife says she is owed more than £2 million is waiting to hear whether a High Court judge will send him to jail.
Sarah Rogan has asked a judge to impose a prison sentence on Grant Rogan, founder of the Blenheim Capital Group, for breaching an agreement made following the breakdown of their 10-year marriage.
Ms Rogan, 44, who lives near Oxford, says Mr Rogan is "wilfully" refusing to pay alimony he owes.
Mr Rogan, 63, who has remarried and also lives near Oxford, claims he cannot afford to pay.
He said jailing him will stymie his hopes of doing deals and making money.
Mr Justice Holman began overseeing a public trial in the Family Division of the High Court in London on Thursday and he is expected to deliver a ruling on Friday.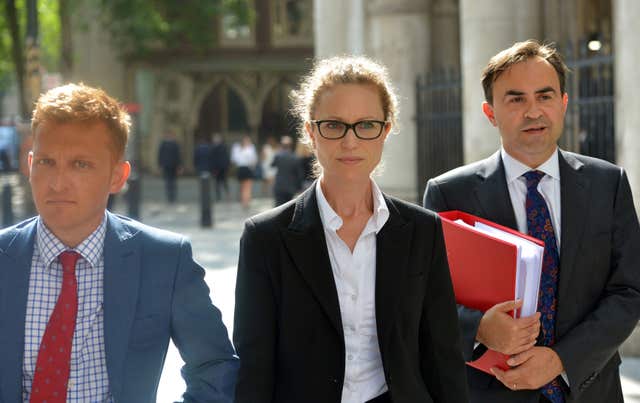 Mr Rogan had also agreed to hand over £8,000 a month alimony pending the full payment of the £5 million. A judge had approved the agreement.
Ms Rogan says she is owed more than £2 million in total, which includes £60,000 in alimony.
Ms Rogan argues her ex-husband can afford to pay the alimony but has "wilfully neglected or refused" to do so.
One of Ms Rogan's complaints is that Mr Rogan, who married his third wife in March, spent more than £70,000 on two wedding celebrations while owing her money.
She said he spent around £24,000 on his English wedding and £48,000 on a follow-up celebration in Morocco.
Ms Rogan says he also spent £9,000 on a gardener.
Barrister James Ewins QC, who leads Ms Rogan's legal team, outlined wedding celebration spending to Mr Justice Holman at a preliminary hearing in July.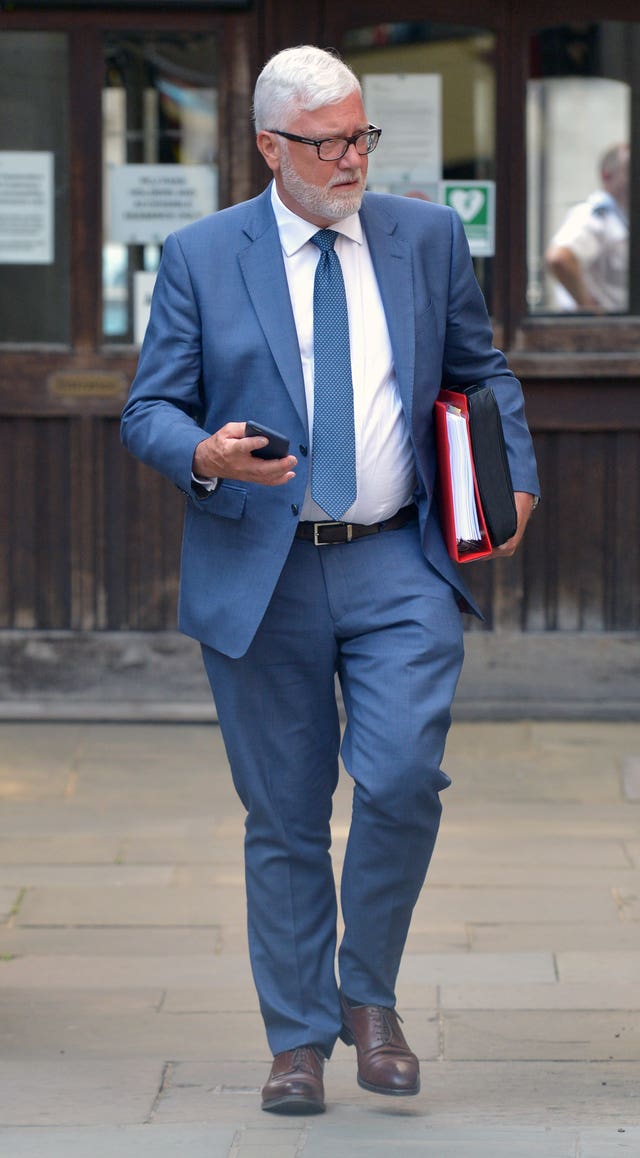 Mr Ewins told the judge on Thursday how bank statements showed around £40,000 a month had been coming into Mr Rogan's account.
He said figures show "numerous lifestyle payments" on "pub, clubs and restaurants" plus "extra-curricular activities".
Mr Ewins told of spending on a dog, hairdressing and cosmetics and Sky television, and said Mr Rogan had "clearly" shown "culpable indifference" to meeting obligations to pay his ex-wife.
Mr Rogan, who was born in the United Sates, said friends were lending him money.
He indicated he had "no income" and is trying to "stay alive".
"I am not trying to shirk my debt obligations," he said. "This is not a case where I can just snap my fingers and come up with £63,000.
"It's a question of a balancing act, and that's all it is. It's not wilful."
Mr Rogan said he is hoping to raise money and told how deals involving governments in Malaysia and Congo are in the pipeline.
He said press reporting of the case following the July hearing had done "tremendous damage" to his "ability to solve the problem", and added: "If I go to prison, it all ends."