The number of households in England is projected to grow by a smaller amount than previously thought, thanks to new assumptions about fertility, life expectancy and net migration.
An average 159,000 additional households each year are projected for England between 2016 and 2041, according to the Office for National Statistics (ONS).
The previous projection was for 210,000 a year between 2014 and 2039.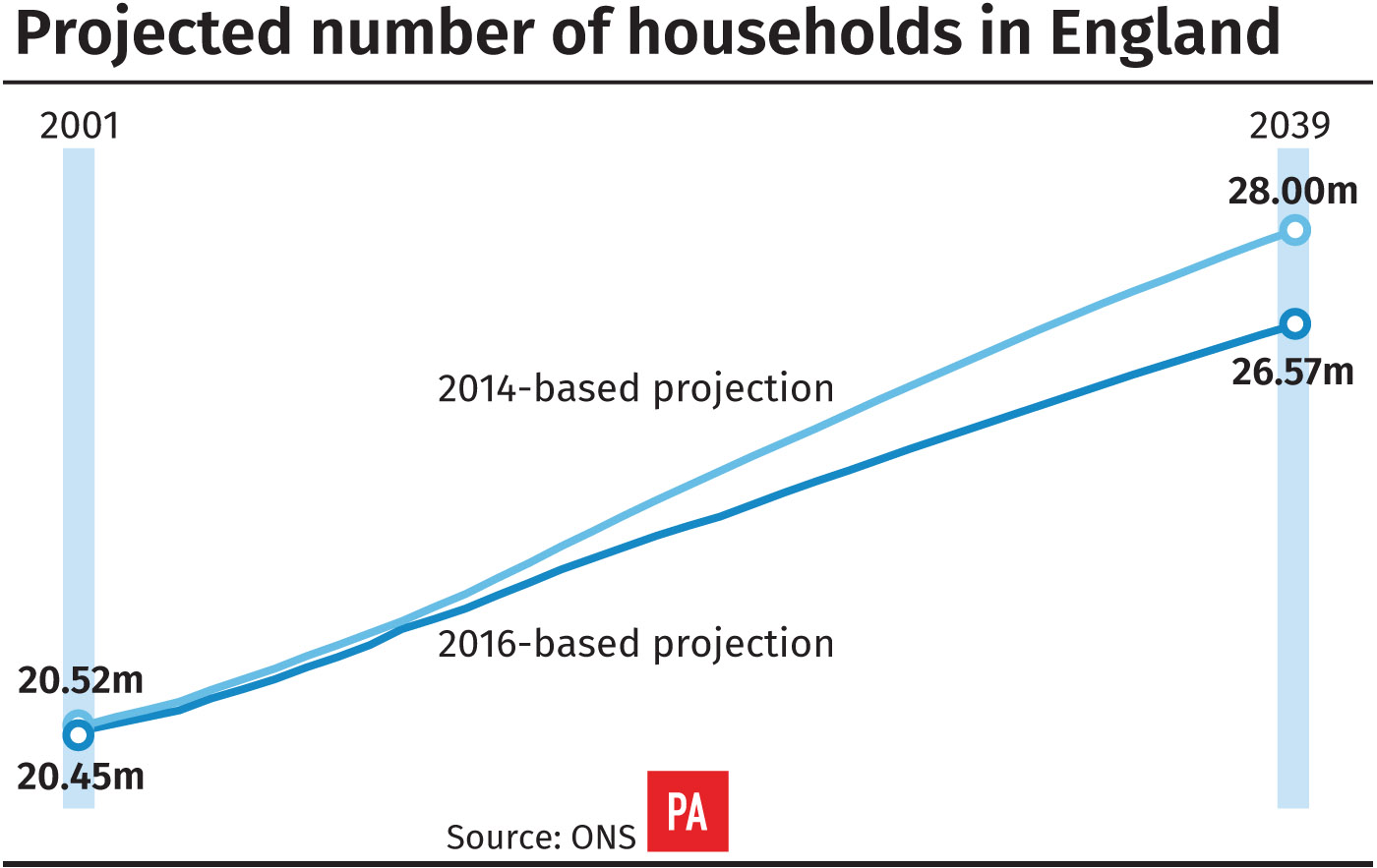 On the 2014-based projection, the total reached 26.9 million eight years earlier, in 2033.
Joanna Harkrader, from the ONS Centre for Ageing and Demography, said the slower growth reflected "lower projections of the population – notably assumptions around future births, how long we'll live and migration – and more up-to-date figures about living arrangements, such as living with parents or cohabiting."
On the new 2016-based projection, life expectancy at birth in 2041 is projected to be 83.6 years for males and 86.4 years for females.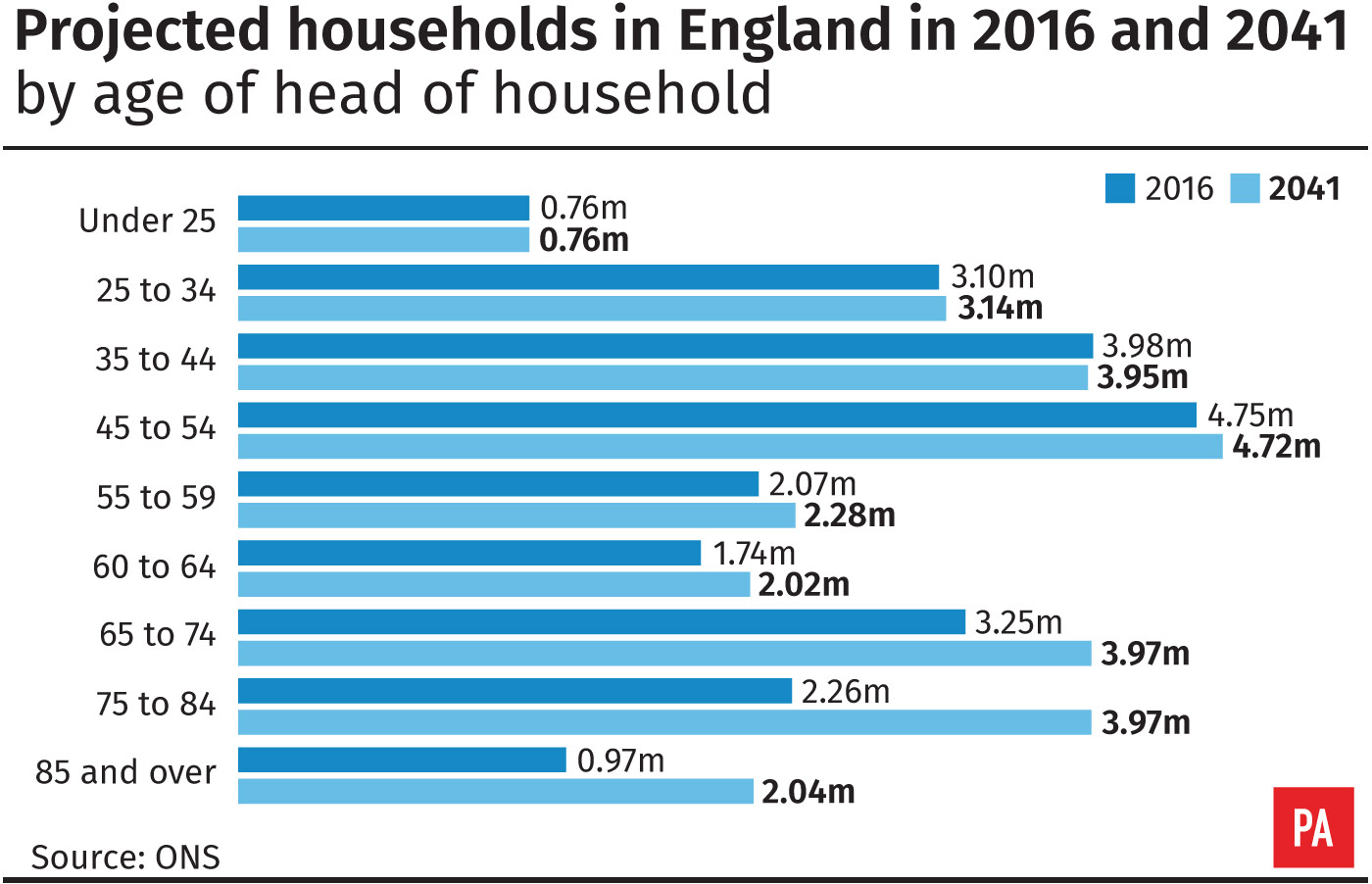 The long-term average number of children per woman in the 2016-based projection is 1.85, down slightly from 1.90 in the 2014-based projection.
The ONS has also made a new assumption for long-term net migration.
It is now projected to be 152,000 per year from mid-2023 onwards. The 2014-based projection included an assumption of 170,500 a year.
"We project the majority of household growth over the next 25 years will be because of the rise in the number of households being headed by someone aged 65 years and over," Joanna Harkrader said.
"This shows the impact an ageing population is having on household growth."
A total of 88% of the total growth of households in England between 2016 and 2041 is for households headed by someone aged 65 years and over.
The ONS describes its projections as "a starting point for calculating future household needs. They are not a prediction of how many houses should be built in the future".
It also stresses that its projections are not forecasts of what will happen. Instead they show how many additional households there would be if the population of England keeps growing as it did between 2011 and 2016, and keeps forming households as it did between 2001 and 2011.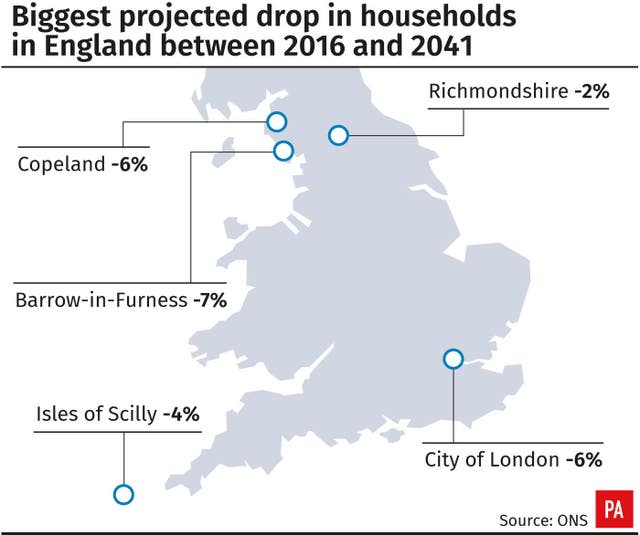 By contrast, Barrow-in-Furness is projected to see its number of households fall over the same period by 7%, while both Copeland and the City of London have projected decreases of 6%.
All the ONS projections are based on the 2011 census definition of a household, which is: "One person living alone, or a group of people (not necessarily related) living at the same address who share cooking facilities and share a living room or sitting room or dining area."