British citizens would get an "NHS health card" allowing them free medical treatment under a Ukip plan that would block foreign nationals from free care.
Non-Britons would require private medical insurance unless a post-Brexit UK had done a reciprocal deal with their government, the right-wing party pledged in a new manifesto released ahead of its annual conference.
Ukip leader Gerard Batten said he wanted to create a true populist alternative, on the eve of the party's two-day conference in Birmingham that comes amid questions over its direction under its fifth leader in little more than two years.
Ukip's fortunes have waned since the vote in favour of Brexit at the EU referendum in June 2016.
At the general election a year later, the party secured 1.8% of the vote, down from 12.6% at the 2015 general election, and it failed to win a single seat at Westminster.
In recent months Mr Batten has spoken out in support of Tommy Robinson, the former English Defence League (EDL) leader, a move that reportedly alarmed more moderate members of the party.
Mr Batten, who was elected unopposed in April after acting as interim leader following the short tenure of Henry Bolton, said the "interim" manifesto built on existing Ukip policy and introduced new ones as well.
He said: "These policies are aimed at helping the people who form the backbone of Britain: ordinary workers and taxpayers, the unemployed who would like to work, and small and medium-sized business owners.
"Its purpose is to make Ukip a populist party in the real meaning of the word – one whose policies are popular with voters."
Health tourism has been a long-running focus of the right-wing party most closely associated with Nigel Farage.
After he stepped down as leader after a second term in September 2016, following the EU referendum, Diane James, Paul Nuttall and Mr Bolton have all led the party for short periods before quitting for various reasons.
Mr Batten will address the event at Birmingham's International Convention Centre on Friday.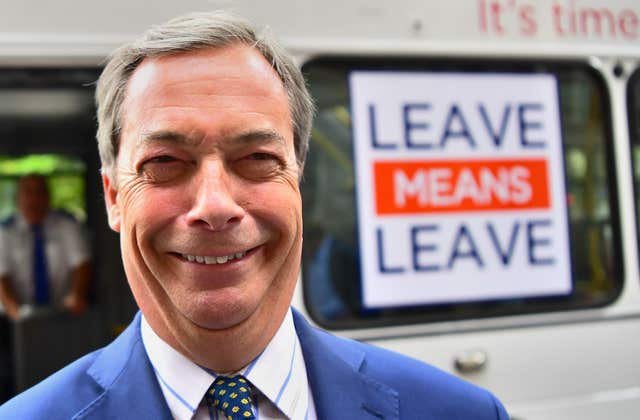 The Scot recorded his partner's pug responding to statements such as "gas the Jews" and "sieg heil" by raising its paw before putting the clip on YouTube in April 2016.
Meechan said he made the video as a joke to annoy his partner and he raised issues about freedom of speech.
But he was found guilty of breaching the Communications Act by posting material that was "grossly offensive" and "anti-Semitic and racist in nature", in an offence aggravated by religious prejudice, following a trial at Airdrie Sheriff Court.
The conference will also include a speech by former Conservative MP Neil Hamilton, now Ukip's leader in Wales, entitled "A world gone mad!"
Other manifesto pledges from the party with a hardline immigration policy include turning the UK Border Force into a "Migration Control Department" under ministerial control.
It would introduce a screening policy that would limit entry to those from Muslim countries "we can be sure, as far as possible, do not follow a literalist and extremist interpretation of Islam".
Foreign nationals would also be barred from buying property in designated areas until they had five years of UK residency.
The multibillion-pound HS2 rail project between London and the North would be scrapped and the railways brought under government control using a public company to run the franchises.
The party has also pledged to abandon the spread of "smart motorways" and use the money to fix potholes instead.
It would abolish the Crown Prosecution Service and return responsibility for prosecuting criminal cases to the police.
The practice of prisoners serving half their custodial sentence before being considered for release would be replaced with a maximum of 10% off.
Ukip would also ban the export of live animals, something it said was "inhumane".