The Prince of Wales has attended a consecration service and presented a new military standard to the Queen's Own Yeomanry.
Around 130 members of the regiment took part in a parade on the lawn at Bramham Park House, Wetherby, on Saturday.
Charles, wearing his ceremonial frock coat and sword, presented a new Guidon military standard to the commanding officer and regiment.
"I acknowledge with immense gratitude and undying admiration the truly exceptional contribution that your officers, soldiers and families provide so selflessly to the defence of the realm.
"You set us an outstanding example that I, for one, do not take for granted."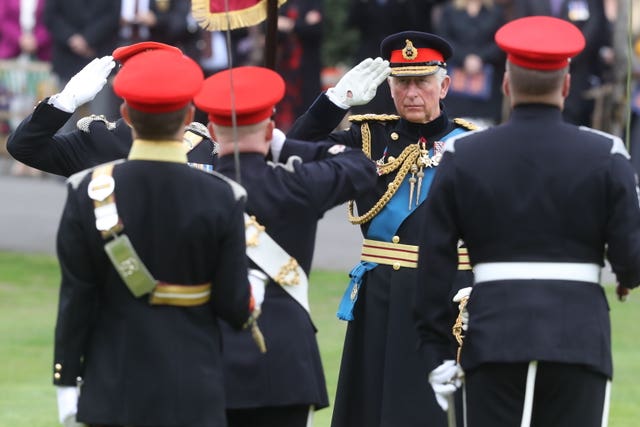 He added: "It was a wonderful opportunity to meet the prince, he joked about the fact that the weather has improved."
Charles has been the Royal Honorary Colonel of the Queen's Own Yeomanry since 2000.