Thousands turned out at Titanic Slipways to watch the first public presentation of military colours to the Royal Irish Regiment to take place in Northern Ireland.
Senior personnel have described the moment as a special one that will be remembered for a long time.
Colours are presented to regiments every 25 years, and represent both their history and their future.
This is the first time the event has taken place in public in Northern Ireland.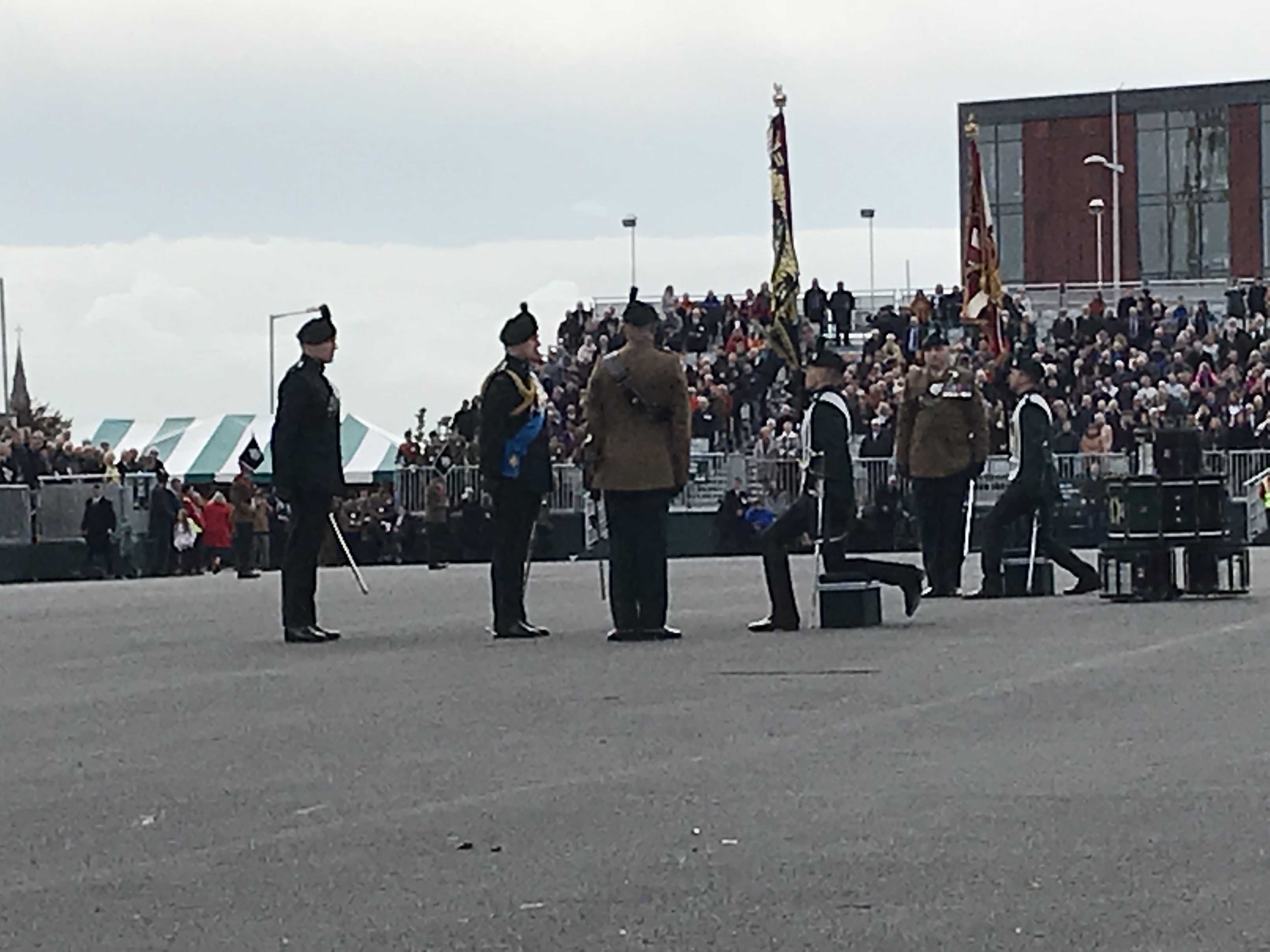 The Duke of York gave a short address to the regiment and spectators.
"Today, I would like to wish every single member of this fantastic regiment every good fortune as they clear the way for so much that is important not only to Her Majesty but also to the United Kingdom," he said.
"I wish you every continued success as you go about your duties and I now charge you to protect and follow the colours as they are intended."
The prince concluded by saying the Royal Irish motto, Faugh a Ballagh, which means "clear the way".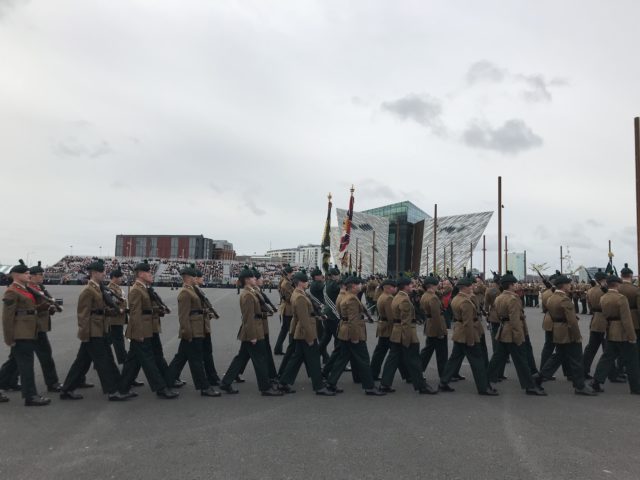 Brigadier (Retired) Joe O'Sullivan, Honorary Colonel of The Royal Irish Regiment described it as an "historic moment".
"Today's Presentation of Colours ceremony marked another historic moment for the regiment that will be remembered by all involved for a long time to come," he said.
"I am extremely proud of the commitment, determination and professionalism shown by all on parade today."
Brigadier Mike Murdoch, Deputy Colonel of the Royal Irish Regiment, said the event was a "tremendous honour".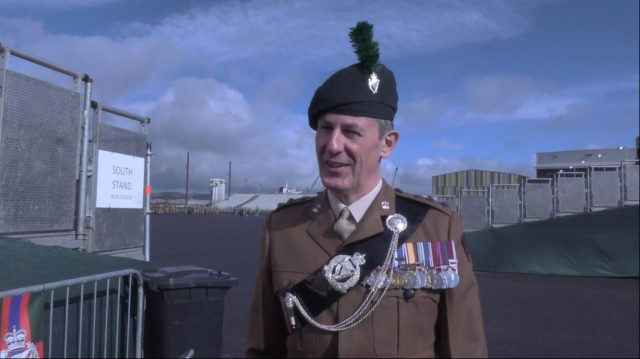 "I think it is just fantastic that the home of the Titanic is where the home of this regiment come together, and today we are standing beside this slipway receiving our colours, in our home, the home of the Titanic, what a fantastic event," he told the Press Association.
"For us to receive our new colours in Northern Ireland as an Irish infantry regiment is a tremendous honour.
"We have never been able to receive our colours before in Northern Ireland, and we recruit from the island of Ireland, so today we will have soldiers from Northern Ireland, the Republic of Ireland and across the UK on parade, but we are at home in our regimental home, receiving our colours from the Duke of York today."
Sergeant Brian Collins from Connaught said a lot of planning and preparation had gone into the event.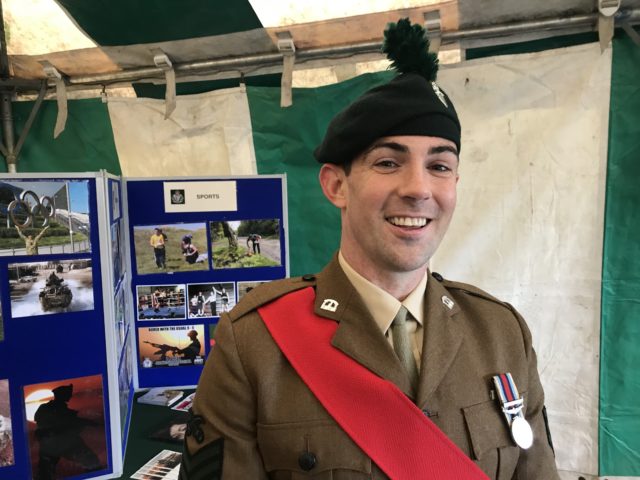 "This is something the guys have been looking forward to, particularly the guys from Northern Ireland, it's the first time they get the opportunity to have a parade here in Northern Ireland."