John McDonnell has unveiled plans for a cull of water company bosses after renationalisation, with executive and director level jobs to be re-advertised on "dramatically reduced" salaries.
Denouncing the "scandal" of a privatised industry which has paid out £18 billion in dividends while bills rose 40% in real terms, Mr McDonnell set out plans for a new system of Regional Water Authorities (RWAs) made up of councillors and worker, consumer and environmental representatives.
Shareholders in the existing private companies would be compensated with bonds in a way which would be "cost neutral" for the taxpayer, said Mr McDonnell.
But Labour made clear that payments to shareholders could be slashed if there is evidence of asset-stripping, pension fund deficits or state subsidies since privatisation.
Aides could not rule out compensation being forfeited altogether in such cases.
Details of the nationalisation plans came as Mr McDonnell declared Labour was ready for a snap general election and urged the Government to "Bring it on".
In a keynote speech to the party's annual conference in Liverpool, the shadow chancellor said Labour was "planned, ready and prepared" to force through a radical programme of nationalisation as soon as it won office.
And he won loud applause as he said: "Whenever the general election comes, we are ready. Ready to campaign for victory, ready for government, ready to build the future.
"And … we'll be proud to call that future socialism."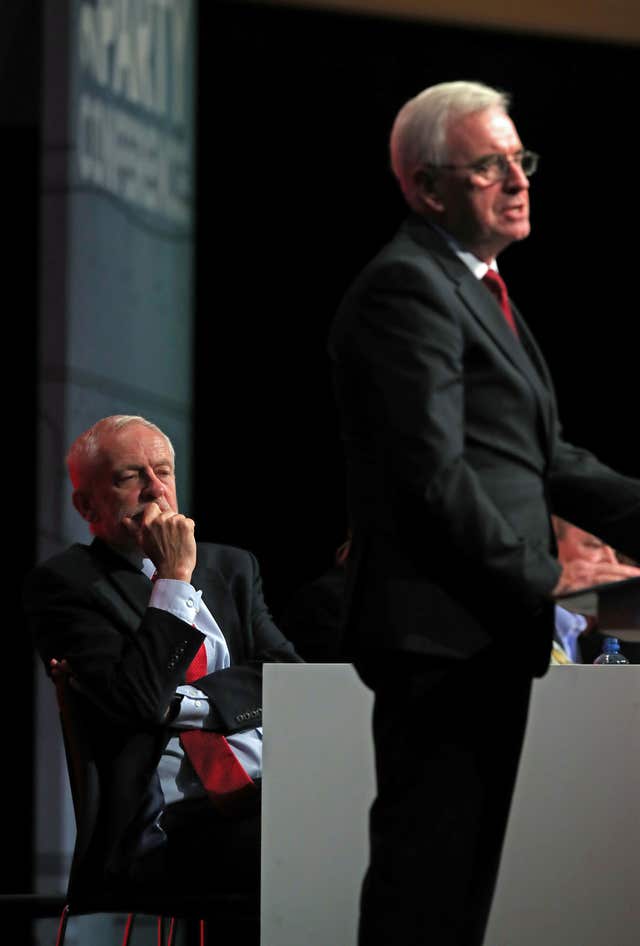 "The full weight of the Treasury will be used to take on any vested interests that try to thwart the will of the people," he said.
In the case of water, he said all staff would be transferred in their current roles to the new public-sector industry, except for senior executives and directors.
Their roles would be re-advertised at rates capped by Labour's planned 20 to one pay ratio between the highest and lowest earning staff in public bodies.
Launching a consultation on "democracy in our public services", Mr McDonnell said a Labour government would deliver "the greatest extension of economic democratic rights that this country has ever seen".
He confirmed plans to put workers on company boards and create Inclusive Ownership Funds to hand 10% of private-sector firms' equity to employees, who stand to pocket annual dividends of up to £500.
"After decades of talking about industrial democracy, Labour in government will legislate to implement it," he said.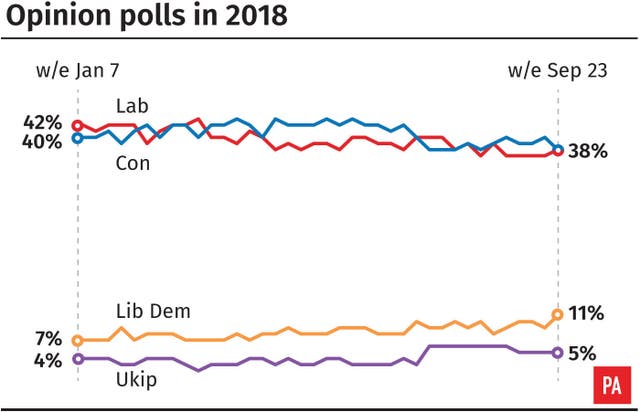 "Labour must meet business halfway or they will crack the foundations of this country's prosperity," warned director general Carolyn Fairbairn.
And Adam Marshall, director general of the British Chambers of Commerce,
said: "Labour's proposals are both a tax grab and an unprecedented
overreach into the way many of our businesses are run."
But Mr McDonnell rejected accusations of a return to the policies of the 1970s.
"Nationalisation will not be a return to the past," he said.
"We don't want to take power away from faceless directors only to centralise it all in a Whitehall office, to swap one remote manager for another."
He said there would be "unprecedented openness and transparency in how the industry will be managed".
And he promised: "We are ending the profiteering in dividends, vast executive salaries, and excessive interest payments.
"Surpluses will be reinvested in water infrastructure and staff, or used to reduce bills. Real investment will allow the highest environmental standards."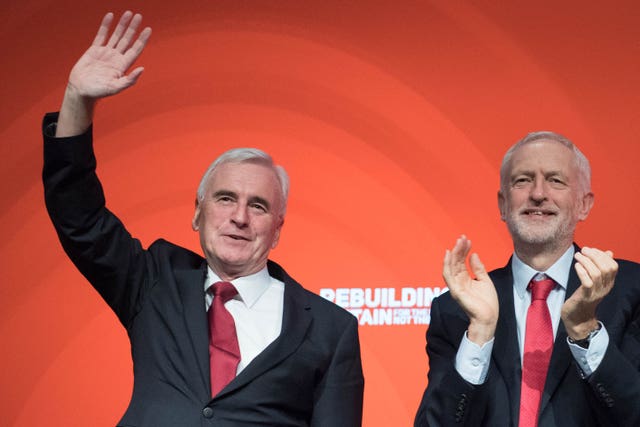 "We'll be demanding companies sign up to the Fair Tax Mark standards, demonstrating transparently that they pay their fair share of taxes," said Mr McDonnell.
"So the warning to the tax avoiders – the game is over. Over."
Chancellor Philip Hammond said: "John McDonnell showed yet again that Labour don't know how to handle the economy and have no idea what their plans would cost.
"Labour's plan to put politicians in charge of crucial industries means there would be nowhere to turn when things go wrong. They aren't fit to govern and, just like last time, it's working people who would pay the price."