Theresa May will make a personal plea for the release of a jailed charity worker in Tehran during talks with Iran's president.
The Prime Minister will raise "serious concerns" about the detention of Nazanin Zaghari-Ratcliffe and urge Hassan Rouhani to free her on humanitarian grounds.
The British-Iranian mother was sentenced to five years in jail after being accused of spying by Tehran's Islamist regime, a charge she vehemently denies.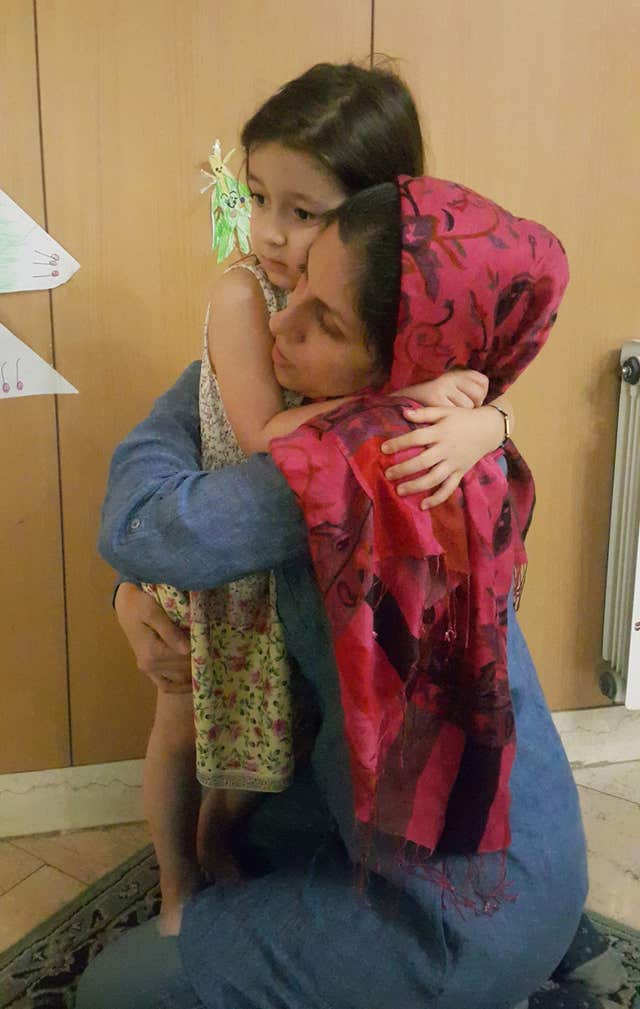 A senior Government official said: "The PM will express serious concern at Nazanin's on-going detention and call for her to be released upon humanitarian grounds."
Mrs Zaghari-Ratcliffe, who works for the Thomson Reuters Foundation, was detained at Imam Khomeini airport in April 2016.
Last month she was granted a three-day release from Evin prison but her request for an extension was denied and she was forced to say goodbye to her four-year-old daughter, Gabriella, and return to jail.
Husband Richard Ratcliffe wrote an open letter to Iran's foreign minister Javad Zarif calling the short release a "cruel game".
Jeremy Hunt pledged to do everything possible to secure Mrs Zaghari-Ratcliffe's release after he became Foreign Secretary.
It followed criticism of predecessor Boris Johnson's handling of attempts to free the mother-of-one.
Director of Amnesty International UK, Kate Allen, said: "This is a step in the right direction, and we welcome the news that the Prime Minister will personally address Nazanin's plight tomorrow.
"Nazanin's detention has gone on far too long, and it's time for her full and unconditional release.
"Nazanin Zaghari-Ratcliffe is a prisoner of conscience who should never have been jailed in the first place. She should be freed once and for all and allowed to travel back to the UK to be with her young daughter Gabriella."
US president Donald Trump's decision to pull out of the 2015 deal that relieved sanctions on Tehran in return to an end to Iran's military nuclear ambitions is also expected to feature heavily in discussions across the UN.
Britain and its European allies responded with dismay to Washington's withdrawal from the Joint Comprehensive Plan of Action (JCPOA).