An evacuation mission is under way in the Indian Ocean to bring to safety an Irish sailor who tried to rescue an injured rival during the Golden Globe Race.
Indian sailor Abhilash Tomy is safe on a French fishing vessel which is now heading to collect Dublin man Gregor McGuckin, a spokesman for Mr McGuckin told the Press Association.
The mast of Mr Tomy's yacht Thuriya broke off when it was rolled in a storm on Friday, and the yachtsman suffered what he described as a "severe back injury".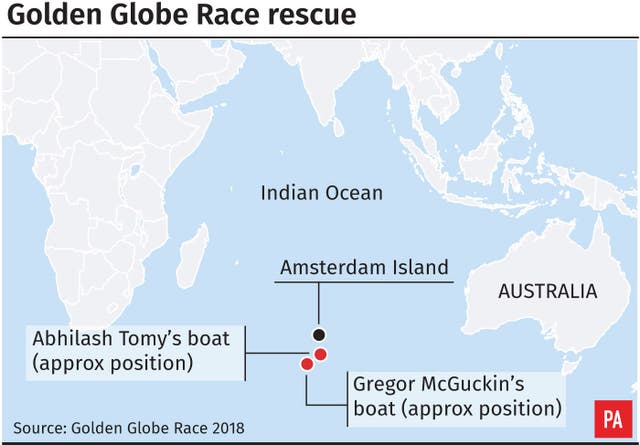 Mr McGuckin, 32, was dismasted in the same storm.
In a statement issued on Monday morning, the Golden Globe Race said the French fisheries patrol vessel Osiris reached Mr Tomy's yacht at 5:30am local time and her crew successfully transferred him to the ship.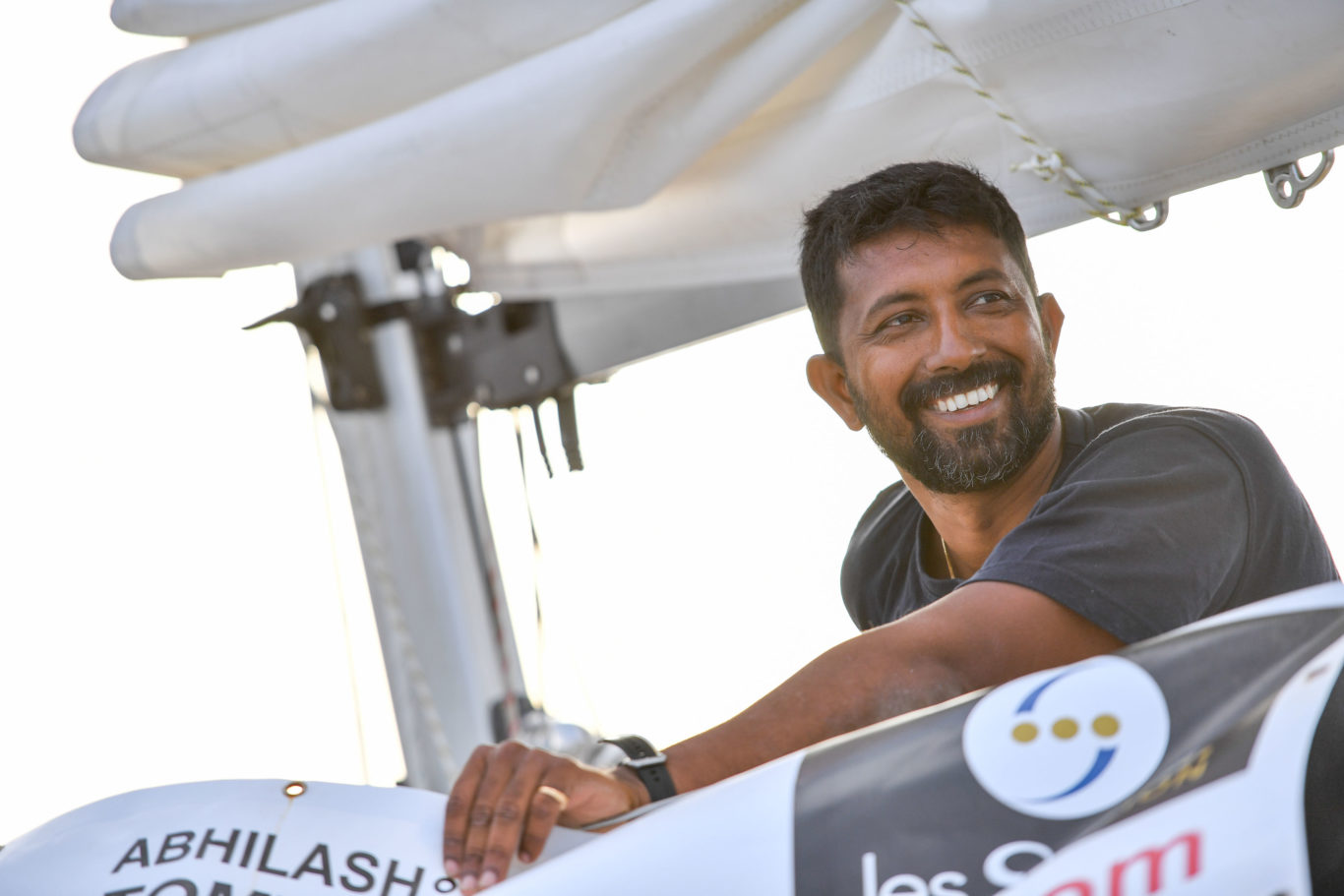 "Fellow GGR skipper Gregor Mcguckin, whose yacht Hanley Energy Endurance was also dismasted in the same storm last week, is making 2.2 knots towards Thuriya's position, sailing under jury rig. The 32-year-old Irishman is still 25 miles to the west and in radio contact with the reconnaissance aircraft.
"He is not in distress, but has asked for a controlled evacuation from his yacht."
Mr McGuckin has been commended for his actions.
"Faced with a 1,900 mile sail across the Southern Ocean to Western Australia under a small jury rig and without an engine [his fuel was contaminated when the yacht capsized], this is a responsible decision taken by a professional sailor when all the rescue assets are close by," the statement continued.
"The alternative would have been to continue sailing single-handed without the aid of self-steering [also smashed in the capsize] and risk having to call on the Rescue Services again should he be disabled further in another storm.
"Once the two solo yachtsmen are safely aboard the Osiris, the French fisheries patrol ship will proceed to Amsterdam Island where the rescued sailors will be given a full medical examination. The hospital on Amsterdam Island is well equipped with X-ray and ultrasound equipment."
The 2018 Golden Globe Race departed Les Sables d'Olonne, France, on July 1. Competitors are aiming to sail solo, non-stop around the world, via the five Great Capes and return to the French port.