Northern Ireland could be transformed into a business hub like Singapore or Rotterdam after Brexit, a business leader has said.
Tina McKenzie called for the country to be granted "free port" status, meaning all the UK's trade would be processed through Northern Ireland to avoid the imposition of customs duties.
A backstop option under negotiation between the UK and EU has been interpreted by Europe to mean Northern Ireland following the bloc's regulations after the divorce in exchange for maintaining an open Irish border.
Ms McKenzie said: "We can make all the trade for the British Isles via Europe come through Northern Ireland.
"It does not physically have to come through Northern Ireland but it is all processed and traded through Northern Ireland.
"In that instance we could become like the Singapore of the western hemisphere."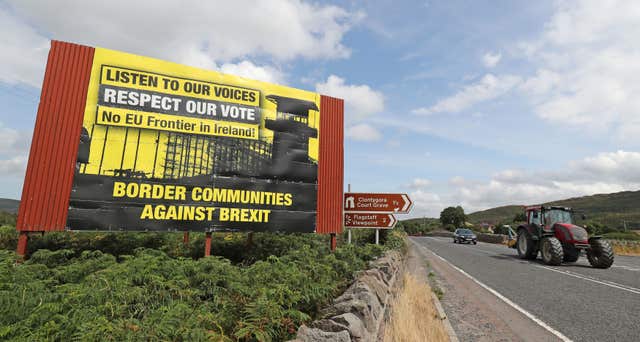 In Northern Ireland small firms employ more than big business and the public sector put together, and Brexit is crucial.
Ms McKenzie added: "For us any impact on small business would be very detrimental to the economy."
She warned of the effect of a hard Irish border on political stability as well as on the impoverished and those on benefits.
"The marginalised communities need those jobs that a hard Brexit impacting the economy could take away."
She has suggested to all political parties the idea of creating a free port.
"That would be transformational for this society, whether you are a unionist, nationalist or neither.
"A good, prosperous Northern Ireland is good for the nationalist cause if they want the Republic of Ireland to vote to have Northern Ireland within the island.
"It is also really good from a unionist perspective because the happier people are in a Northern Ireland, the more prosperous, the less likely they are to want to change the constitutional position.
"So for us it is a no-brainer, it is good for everybody and there is not any party or government that sees that as a threat."
She said it also solved Great Britain's problem of getting trade in through a friendly port, therefore without worrying about different customs imposed at the other side.
"They have more control, I guess, with Northern Ireland being part of the UK.
"There is some technical detail to work on but everyone we have floated it with has really been, even people you might be surprised, have been quite open to the idea.
"People seem content enough with it and are asking about how the mechanics might work."
She admitted the technicalities still had to be resolved.
"JFK got into office and said in this decade we will have a man on the moon. He was not able to tell them how he was going to get the man on the moon."