Bereaved families described feeling as if they had been "punched in the stomach" after leading judges upheld a coroner's decision not to investigate who was responsible for the 1974 Birmingham pub bombings.
Speaking after Lord Chief Justice Lord Burnett and two other Court of Appeal judges ruled that Sir Peter Thornton QC had made "no error of law" in reaching his decision, they said they would continue to fight for "truth, justice and accountability".
Sir Peter, who is conducting the inquests, won his appeal on Wednesday against a High Court ruling which overturned his decision not to investigate the identities of the perpetrators of the atrocities as part of the proceedings.
In January, two judges sitting in Birmingham quashed his decision to exclude the perpetrator issue, and ordered him to reconsider that decision, following a successful judicial review action by bereaved families.
But, Lord Burnett, Lady Justice Hallett and Lord Justice McCombe ruled that the coroner's decision "is not open to legal objection".
Lord Burnett announced: "We allow the appeal and restore the original decision."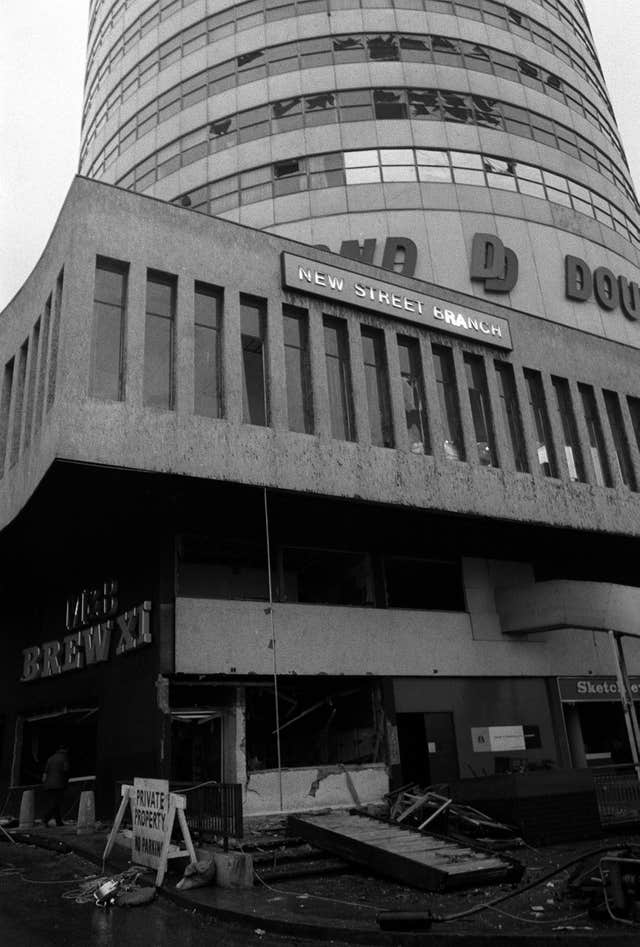 Speaking near a memorial to the victims in the grounds of Birmingham's Anglican Cathedral, members of campaign group Justice4the21 said they were seeking legal advice with a view to an appeal.
Mrs Hambleton said: "Without the perpetrator issue being a part of the scope (of the inquest) how can you ever possibly finish the jigsaw? You have got a major part of it missing.
"We feel as though we've been punched in the stomach again. What we do, we do for 21 people who aren't here to do it for themselves.
"They don't have a voice, they don't have a physical presence, but we do so we are their voice."
Mrs Hambleton added: "We are clearly very disappointed and we feel rejected but we will continue to fight for truth, justice and accountability.
"We will take stock, speak to our legal team and get their assessment of the decision – and then either decide to appeal or just to continue on with the inquest process.
"We are continually traumatised every single time we have to do interviews and go to court, but we will dust ourselves down and continue to fight."
The bombings in two city centre pubs, widely believed to be the work of the IRA, killed 21 people and injured 182, making it the deadliest peacetime attack in the UK at the time.
Six men, known as the Birmingham Six, were imprisoned for the murders and served 17 years behind bars in one of Britain's most infamous miscarriages of justice before their convictions were quashed.
Five West Midlands Police officers were charged with perverting the course of justice in connection with the original criminal investigation, but a judge ruled in 1993 that a fair trial would be impossible.