A Cambridge University college where staff and visitors have been bombarded by pigeon droppings has gained permission to install measures against the birds.
The 15th Century King's College reported a problem with pigeons roosting and nesting in the ornate gothic stonework near its entrance.
Deputy clerk of works Adam Gardner said in an application to Cambridge City Council that pigeon droppings were "causing mess and coming into contact with college staff that are posted at the gates throughout the day as well as visitors and paying customers".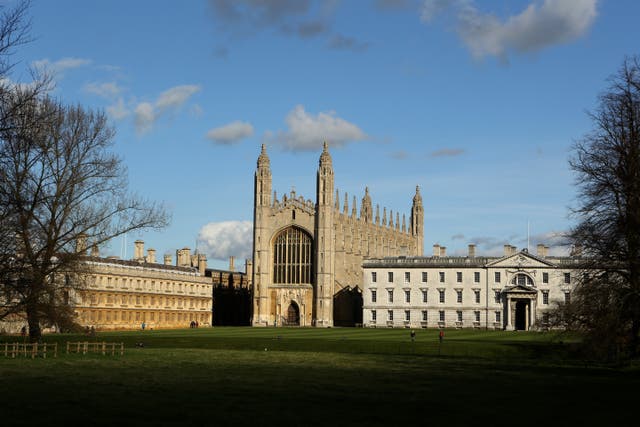 Application documents state the discs would be fixed within closed crowns, painted a dark colour and would not be visible due to being in deep shadow.
Nests would be cleared from the crowns and the discs are designed to stop the pigeons from accessing the void again.
If the measures do not work the authority said they should be removed with no damage or alteration to the stonework of the gateway, designed by William Wilkins in 1824.
Local charity Cambridge Past Present and Future said in a letter to the council that it did not support the plans.
Stacey Weiser, of the group, wrote that the strategy "does not address the long-term aims as it will only move the birds onto another building, or to a different part of the same building".
King's College was founded in 1441 by Henry VI and is world-famous for its chapel and choir.