Jeremy Corbyn paid a heartfelt tribute to his Mexican wife, describing her as "my strength and my support" in her native Spanish as he addressed the Labour Party conference.
As Laura Alvarez and his children looked on, Mr Corbyn said his whole family gave him help and advice, raising a laugh by adding: "there is actually always a great deal of advice being given".
He followed the joke by praising his third wife, saying: "In particular I would like to say a big thank you to my wife Laura.
"Tu eres mi fuerza y mi apoyo. Gracias Laurita."
The Spanish phrase translates as "you are my strength and my support".
Ms Alvarez, a human rights activist, was pictured with a broad smile as the cameras turned to her after his praise.
They married in 2013, three years before he became Labour leader.
She has kept a low profile since his election, although she has appeared in the audience at major speeches, often flanked by Mr Corbyn's grown-up children from an earlier marriage.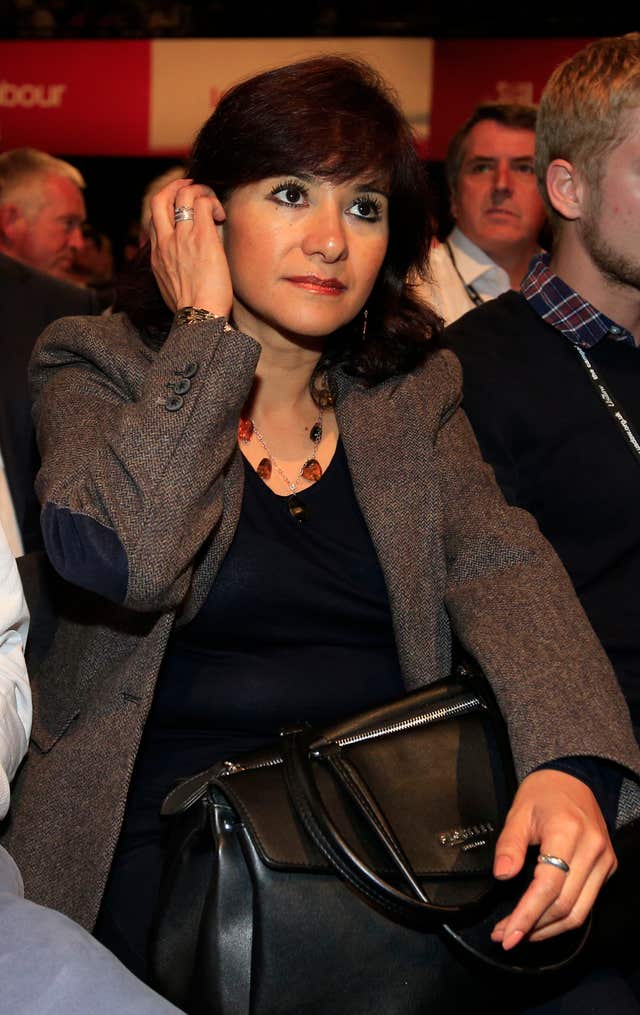 Ahead of the 2017 General Election Mr Corbyn hit out at media intrusion into his family life, saying it was "not right and not fair" for them to be subjected to the scrutiny.
Two decades Mr Corbyn's junior, Ms Alvarez first encountered her future husband in 1999 when he was helping her sister, whose child had been abducted by her estranged husband.
After being introduced by her sister at a Latin American support group in a north London pub, the pair kept in touch by email after Ms Alvarez returned to Mexico, where she worked at a bank for poor rural communities.
The long-distance relationship developed into a love affair and the couple married in a country estate outside Mexico City.
Since moving to London to be with her husband, Ms Alvarez has run a fair trade company importing coffee from Mexico.
Mr Corbyn, 68, first married fellow Labour councillor Jane Chapman in 1974 but they divorced five years later, reportedly after his wife tired of his devotion to politics.
He then married Chilean Claudia Bracchitta in 1987 and they had three sons, but the relationship reportedly foundered over a disagreement about whether to send one of their children to a grammar school.